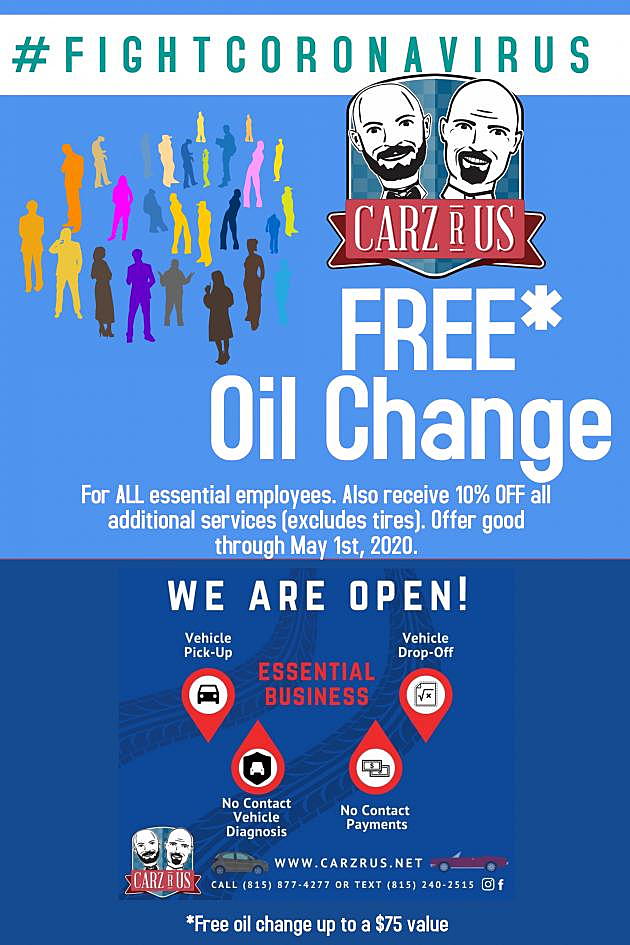 Carz R Us Is Giving Free Oil Changes To Essential Workers
Cool move from some awesome guys over at Carz R Us. 
We had Matt and Ray on the morning show last week to talk about his program that offered free oil changes to all medical staff. Well, he had such a positive response to it that he has expanded it to all essential workers. That's right! If you are deemed essential and still have to go to work, Carz R Us has a free oil change for you.
Each service also comes with a disinfecting wipe down of your vehicle to make sure everyone stays safe.
Matt and Ray are some truly good dudes just trying to help out the community and we thank them for that.
P.S. If you ask nice, Matt might play you a song on his trumpet while you're there. I haven't confirmed that with him, but that's the rumor on the street.
More From WROK 1440 AM / 96.1 FM