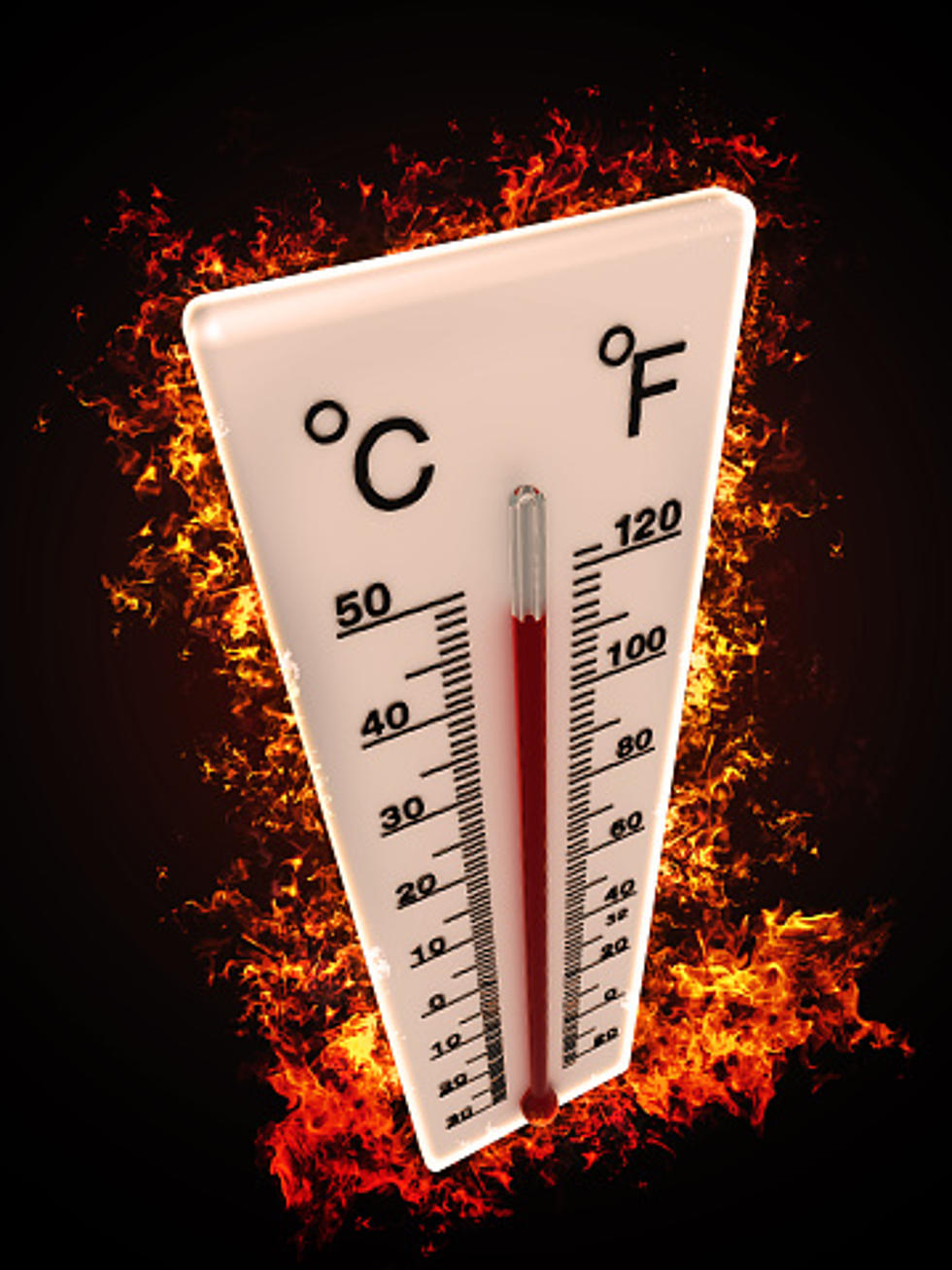 Are We About To Break Rockford's All-Time Heat Record?
Getty Images
You've no doubt noticed that it's hot and getting hotter in and around the Rockford area, but how hot do we need to get to tie or break the record that was set in Rockford in 1936?
The answer is: 112 degrees. That was the temperature in Rockford 87 years ago on July 14th, 1936.
Everybody Talks About Today's Heat Like We Never Had Hot Days In The Past...But We Did
I took a deep dive into the National Weather Service's records to see when we really gave the old thermometer a workout around here, and I was surprised to see how many times Rockford passed the 3-digit mark in temperatures.
When broken down by decade, the 1930s (1930-1939) were Rockford's hottest decade by a pretty good margin. In the 1930s Rockford had 44 days of 100 degrees or higher, including our all-time highest temperature of 112.
Between 1910-1919, Rockford broke the century mark 18 times.
Next, the 1940s gave us 13 days of 100 degree-plus heat.
The 1920s produced 11 days of 100 or better.
In the 1980s we had 8 days at 100 or more, and we had the same count between 2010-2019.
The 1950s produced 7 days of the high heat.
You Might Be Looking At Those Numbers Thinking "Wait A Minute, I Don't Remember That Kind Of Heat"
If you grew up in Rockford in the 1960s and/or 1970s, you probably don't remember it being quite that hot in the summertime, and you'll be glad to know that your memory is accurate. Rockford recorded zero days of 100 degree-plus heat in either one of those decades.
The same holds true for the 1990s, and for the period between 2000-2009. Nothing at 100 or more. Previously, only 1900-1909 had summers without a 100 degree day.
Finally, to wrap this up, we may not be looking at record-breaking temperatures in Rockford, but we are looking a string of days of 90 degrees-plus. How many consecutive days of temps over 90 do we need to break or tie the record?
Quite a few, actually. Here are the numbers:
21 days (July 12th-August 1st, 1916 and then again between June 28th-July 18th, 1921)
13 days (July 6th-July 18th, 1936/July 23rd-August 4th, 1941/August 2nd-August 14th, 1947)
In an average year, Rockford sees about 15 days of the year with a temperature of 90 or more.
LOOK: The most extreme temperatures in the history of every state
Stacker
consulted 2021 data from the
NOAA's State Climate Extremes Committee (SCEC)
to illustrate the hottest and coldest temperatures ever recorded in each state. Each slide also reveals the all-time highest 24-hour precipitation record and all-time highest 24-hour snowfall.
Keep reading to find out individual state records in alphabetical order.
KEEP READING: Get answers to 51 of the most frequently asked weather questions...
More From WROK 1440 AM / 96.1 FM