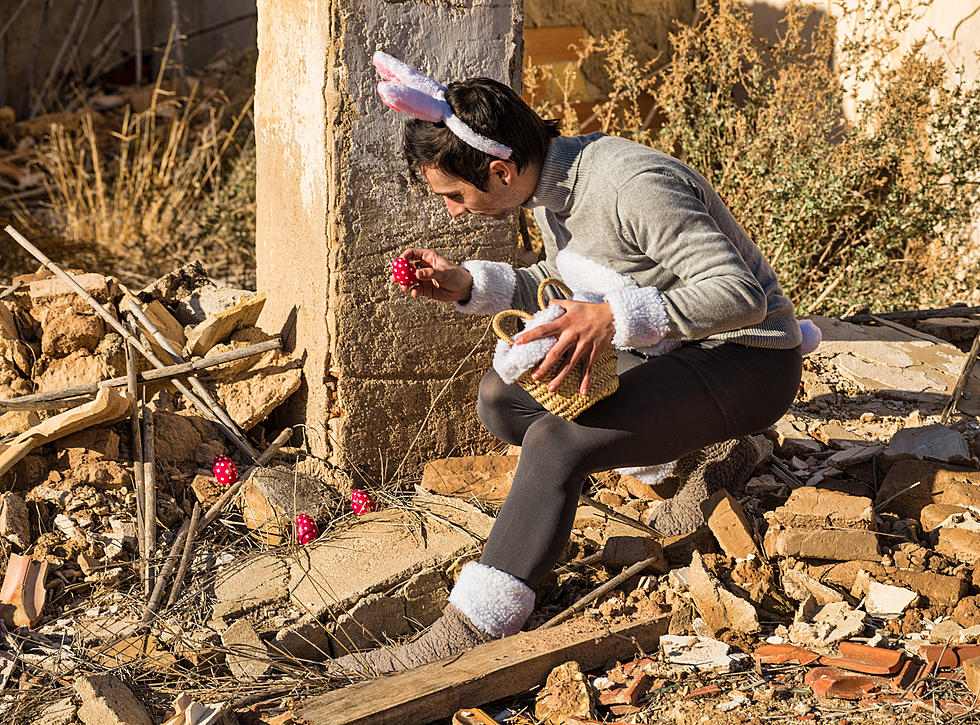 Adult Easter Egg Hunt Is One Of The Top Wisconsin Holiday Events
Olaf Speier
When it comes to popular Easter holiday events in Wisconsin, one of the favorites for parents is the adults-only egg hunt.
The Best Easter Holiday Activity Is Easter Egg Hunt
When I was a kid, my favorite thing about Easter had to be Easter Egg Hunts. My parents took me to some big ones and I collected a bunch of candy. Nothing puts a smile on a child's face like free candy.
Years later when I became a parent, I really enjoyed taking my daughter to Easter Egg Hunts. She became a big fan too.
Now, she's too old for Easter Egg Hunts and I really miss going to them. It would be kind of creepy for an adult to show up without a kid at one
Finally An Easter Egg Hunt For Adults
Now, I can once again experience my favorite Easter tradition, the egg hunt.
 "We want to offer something fun that will make people feel like kids again."

 

"Adults like to find eggs in parks, too."

 

"I haven't been invited to an egg hunt since I was a child, and I'm looking forward to recreating that level of excitement this weekend."

 
Things To Know If You Plan On Attending The Adult Easter Egg Hunt
The Adult Easter Egg Hunt is this Saturday, April 9th from 10 am to 1 pm at Lake Park in Milwaukee. Must be 21 or older to participate. The cover is $25 per person, tickets are on sale now, HERE. Please bring non-perishable food items to donate to the Hunger Task Force.
The Easter Egg Hunt is BYOB (bring your own basket). Prizes are valued at $100 are up for grabs for the most creative Easter Basket and costume. It's an Adult Easter Egg so, of course, adult beverages and snacks will be available.
For more info, HERE.
SEE: 30 Toys That Defined the '70s
KEEP READING: Check out these totally awesome '80s toys
MORE: See 30 toys that every '90s kid wanted
More From WROK 1440 AM / 96.1 FM