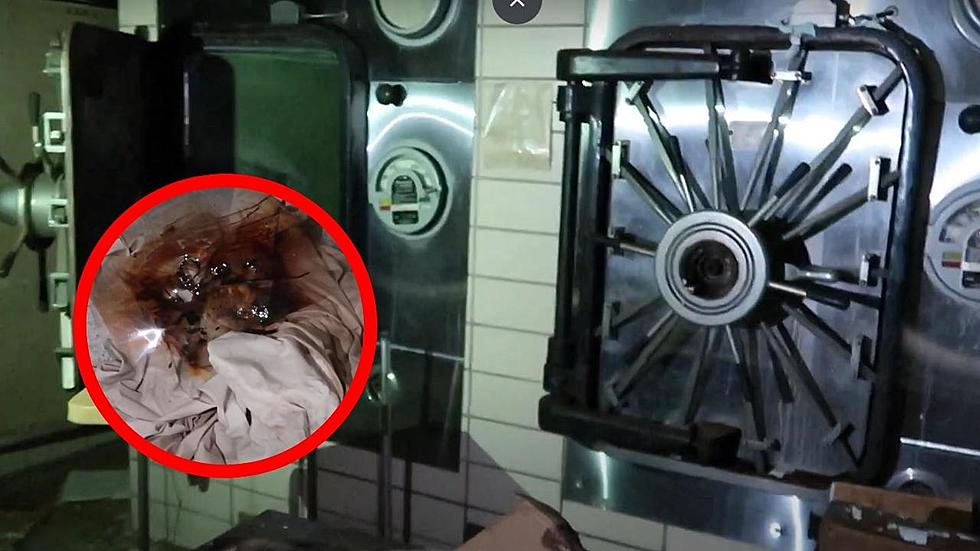 Woah, This Abandoned Mental Asylum In Illinois Has A Crematorium?
Youtube - Haarith
I'm not one to find many things disturbing on the internet anymore, but after I saw this abandoned place I got some hairs standing up on my arms.
I was in the depths of YouTube, like most people at 1am, and found this video of a guy and his friends exploring an abandoned mental asylum near Chicago, Illinois.  What made me a little disturbed was the crematorium inside the building.  Was this normal?
Let's start with the neighborhood around the mental asylum.  There were abandoned and boarded up houses along the path to get to the building, why?  Most people said in the comments that the doctors and medical staff were housed in these homes!
Once the explorers approach the asylum, they go right in to an open area.  There's a chair and water fountain that is probably hanging on for dear life.
After making their way through some dark hallways, they find a receptionist's desk with papers that have the word 'DONE' written on them.
I wonder if these were from the asylum when they were open or if trespassers came in and wrote on them to scare others?
The ceiling above the receptionist's desk started caving in badly, luckily none of the guys in the video were injured from them!
I guarantee plenty of trespassers have fallen through those ceilings, what do you think?
The wires are hanging from the ceiling and some filing cabinets were left behind, too.  Not too confidential, huh?
WHAT IS THIS? The guys couldn't figure it out, but it looks to be melted glass.
But what is the bloody looking stain all around it? Looks pretty thick...
This is definitely a blood stain.  It was dried up halfway across the hallway when the explorers stumbled upon it.  Doesn't look that old, but I'm not a doctor (lol).
This is outside of a broken window.  This is where the explorers entered the building - a courtyard for the residents of the asylum maybe?
Look at all those windows, I wonder how many residents sat watching outside all day and all night.
This is where things took a weird turn.
The explorers knew they'd see blood and weird messages written along the walls and tables, but they didn't expect to see a Crematorium! Yup, fully in tact.
Luckily, there were no bodies in the cremators. Phew!
It wasn't just one, there were at least 4 different cremators the explorers discovered!
I'd be really disturbed going in here only because that one door isn't open and you never know what's behind the door.  Could be a body, could be nothing.  The explorers never checked, so we'll never know!
This video was released in 2020, but a note they found was written for September 11th, 2012 at 1:15.  Blood stains hardened around the notepad, too.  Ew.
Somehow, the sign for each office was still hanging on the wall in great shape.  There was a patient library, dental office, pharmacy, and even a rehabilitation center!
Finally, outside you can see a back courtyard with graffiti and broken windows.  The explorers sounded like this area was pretty popular for trespassers considering they were super excited when they saw it.
Thanks to these guys for touring an abandoned building that I'll never risk my life to walk through.  They're doing the dirty work people appreciate and would never do themselves! If you want to watch the entire video, watch it here:
Ummm, can anyone explain why these toys are tethered to an abandoned motel south of Rockford???
Can You Guess The Abandoned Rockford Business?
Can You Guess The Abandoned Rockford Business?
More From WROK 1440 AM / 96.1 FM