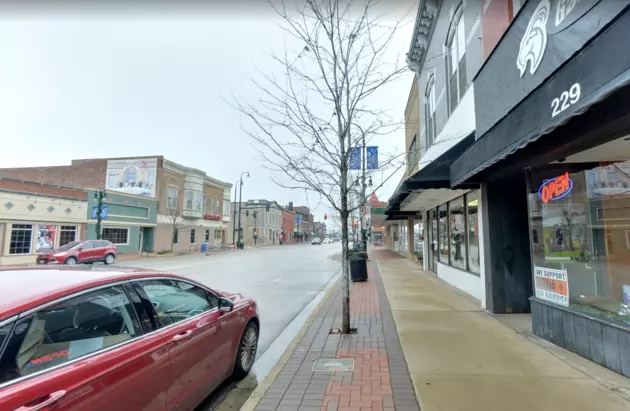 8 Northern Illinois Towns That Pay the Most Sales Tax
Google Streetview
Did you know that there was time that Illinois residents paid a sales tax rate of only 2%? The good ole days are behind us as Illinois residents pay some of the highest sales tax rates in the country. The State of Illinois currently has a base tax rate of 6.25% that everyone pays.
Where you choose to shop in Illinois, will determine the rate you pay. Illinois currently levies a rate of 1% on food purchases, but just about everything else you buy is taxed at a much higher rate. Counties, and local municipalities can add on several percentage points on top of the state rate.
The highest tax rate among towns in the Stateline include Rockford, Loves Park and Machesney Park where the rate you pay for purchases is a whopping 8.25 %. Shockingly, the City of DeKalb is floating a proposal that would add another 1% onto it's already very high 8%sales tax rate in 2018. The new rate would make DeKalb the highest in Stateline and Northern Illinois area, outside of Cook County.
If you want the best bargain for your money, you should Shop in Genoa, Mount Morris, Stillman Valley, Davis Junction, Forreston, Leaf River, Kirkland and Kingston.
HERE ARE THE TOWNS WITH THE HIGHEST SALES TAX RATES in Northern Illinois
Rockford 8.25%
Shirland 8.25%
Loves Park 8.25%
Machesney Park 8.25%
Dixon 8.25%
DeKalb 8.00% (Proposed new Rate 9.00 %)
Sycamore 8.00%
Freeport 8.00%
Belvidere 7.75%
Poplar Grove 7.75%
Caledonia 7.75%
Capron 7.75%
Crystal Lake 7.75%
Garden Prairie 7.75%
HERE ARE THE TOWNS WITH THE LOWEST SALES TAX RATES in Northern Illinois
Genoa 6.25%
Mount Morris 6.25%
Polo 6.25%
Stillman Valley 6.25%
Davis Junction 6.25%
Forreston 6.25%
Leaf River 6.25%
Kirkland 6.25%
Kingston 6.25%
Lena 6.75%
Davis 6.75%
Pearl City 6.75%
Orangeville 6.75%
Dakota 6.75%
Rock City 6.75%
Winslow 6.75%
German Valley 6.75%
McHenry 7.00%
Harvard 7.00%
Woodstock 7.00%
Rochelle 7.00%
Byron 7.25%
Roscoe 7.25%
Rockton 7.25%
Oregon 7.25%
South Beloit 7.25%
Winnebago 7.25%
Cherry Valley 7.25%
Pecatonica 7.25%
Cortland 7.25%
Durand 7.25%
Seward 7.25%
More From WROK 1440 AM / 96.1 FM