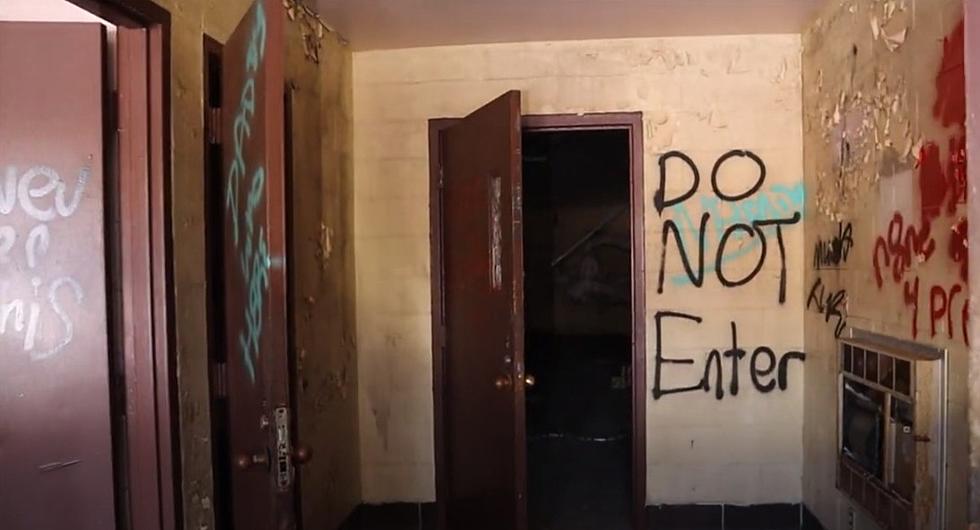 You Have to See the Inside of this Abandoned & Creepy Illinois Prison
Lost Vlog via YouTube
There's just something about abandoned buildings that get me amped up.
Not sure, why because there's absolutely zero chance I'd ever do it.
First this:
WARNING: Under no circumstances should you enter this property. By doing so you risk bodily harm and/or prosecution for trespassing on private property.
Now that you know the rules, this is insanely cool to look at. Again, I'm just glad that I'm not the one doing the filming. I'll do the watching all day, but doing this stuff seems, um, kinda dangerous and more often than not, illegal.
Ok, so where were we. Oh right, this weird and strangely easy to get into abandoned minimum security prison in Kankakee, Illinois.
According to the video, this was a women-only prison and closed down in 2010.
I've seen plenty of abandoned videos on YouTube, but I'm almost certain I haven't seen one with quite as much graffiti as there is inside this prison.
Of course, it's loaded with NSFW graffiti and some of the most insane things you'd ever see but if anything at all, the video does a great job of capturing that apocalyptic vibe, I love so much in these videos.
Lost Vlog has done plenty of abandoned in Illinois-styled videos and this is one of the best. Stick around to the end where you can see some of the pictures this YouTuber took of the location.
Again, remember some of the graffiti in the video is very NSFW so beware before you click.
28 Photos of a Former NBA Star's Abandoned Illinois Mansion
Look inside the sad and weird remains of a mansion, completed in 1988.
Take a Look Inside an Abandoned and Creepy Chicago Police Station
If you were wondering what a police department would look like in an apocalypse, look no further.
More From WROK 1440 AM / 96.1 FM