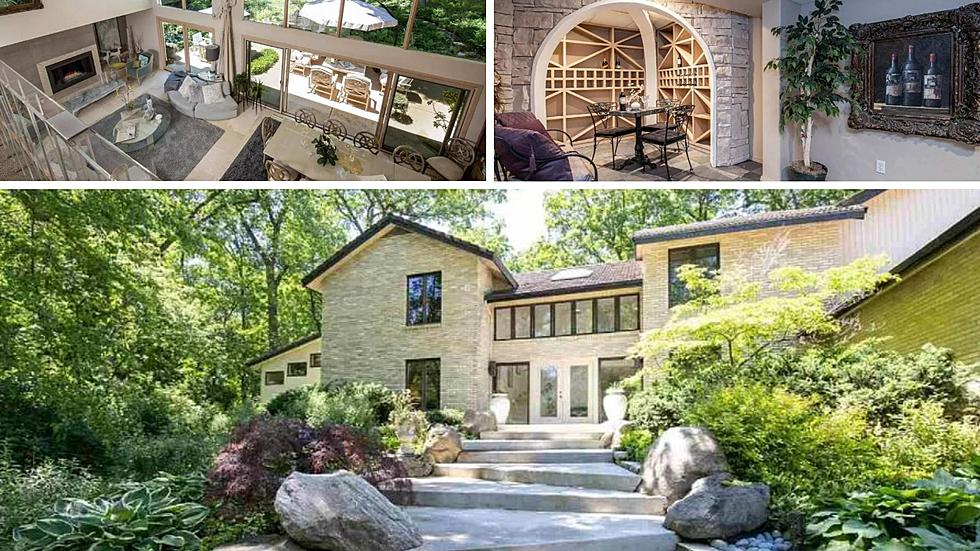 WOW! Anderson Japanese Gardens Designed This Rockford Home's Front Yard
Kassey Lang - Maurer Real Estate Group & Stephanie Eurek - Maurer Real Estate Group
Rockford homes are selling faster than ever before.  For this Rockford home, it has been sitting on the market for 208 days.
On Spring Creek Road in Rockford, you might've seen this gorgeous house while heading home from work.  This home recently went on the market for $825,000 and has a really cool touch to the exterior I've never heard of!
Rockford's landscaper for Anderson Japanese Gardens designed AND installed the beautifully landscaped front yard, it's definitely the talk of the neighborhood.
Who says you have to drive to a Botanical garden when you have your own right in the backyard?  The upkeep must be insane, kudos to whoever keeps this home's gardens looking so pretty!
Other than the yards, let's take a look inside this masterpiece.
Wow, what an entrance!  A chandelier, skylight, and huge windows for natural lighting.
You even get a small spiral staircase right when you enter the home, plus those mirrored doors make this space look so much bigger!
I don't know if a lot of windows make me feel like I'm in a horror film or if I'd enjoy the natural lighting for the endless selfies I'd take throughout the entire place, but wait until you see these bedrooms below!  Check out the full listing here.
TAKE A LOOK INSIDE THIS ROCKFORD HOME FOR SALE
Rockford's Largest Home For Sale - 12529 North Weldon Road
Historic Farm House with a Beautiful Barn For Sale Close To Rockford
More From WROK 1440 AM / 96.1 FM