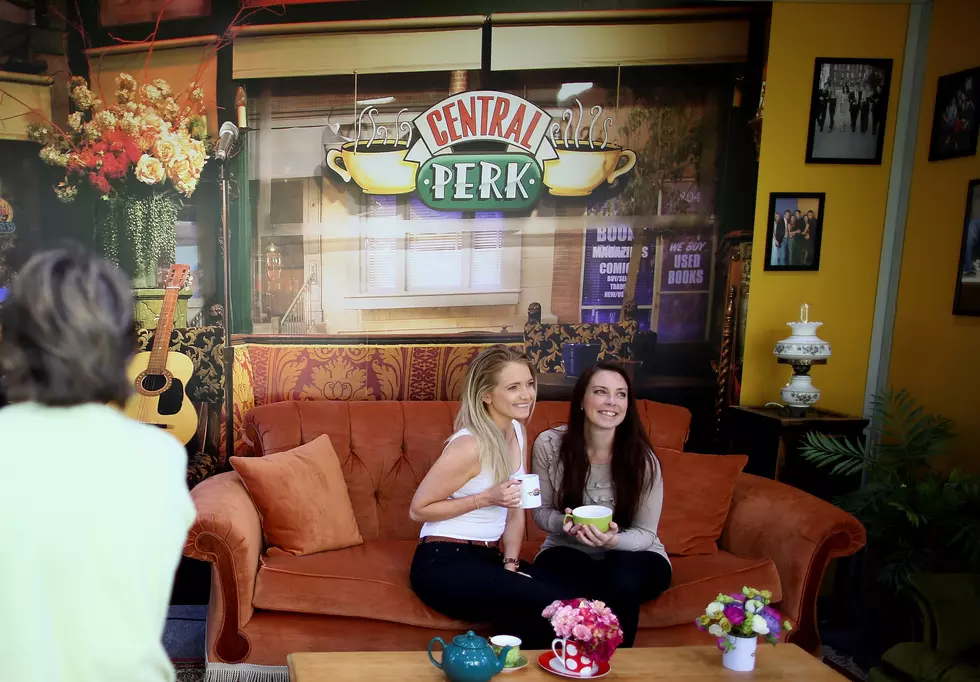 Wisconsin Coffee Shop Hosting Easter Bunny on Friends TV Show's Orange Couch
Getty Images
Most Friends fans think about Thanksgiving when they're collab-ing their favorite TV show with a holiday but it's to think about Easter instead. 
There's something special about 90s nostalgia. My theory is, the 90s were the last decade without any sort of social media, so when those 90s nostalgic memes and posts go up, we millennials GO CRAZY.
it's the same reason Hollywood keeps remaking movies, and why despite the fact that I was in high school when the final episode of Friends aired, the popularity and nostalgic Friends world keeps growing.
Which, I have no problem with because I am a huge Friends fan.
There's a coffee shop in Wisconsin that is all Friends all the time which explains why they're hosting an Easter Bunny photo opp on the orange Friends couch.
The coffee shop is called 'Cup O' Joe Coffee House,' and it's located at 336 E. Main Street in Twin Lakes.
This Sunday, April 10, you and the fam can pack up and head out to Cup O' Joe's to meet the Easter Bunny and get a very iconic photo.
How many of your friends can say they took their kids to meet the Easter Bunny on the Friends couch? Probably no one, just you, because you're the coolest.
P.S. They also have incredible looking toasts, so please review each and every item you order while your kiddos are hanging with Mr. E. B.
MORE: See 30 toys that every '90s kid wanted
LOOK: The Mansion Michael Jordan's Alimony 'Built' Sells for Big Discount
The ex-wife of Chicago Bulls great Michael Jordan, Juanita Vanoy Jordan sold her Georgian-style mansion in Chicago's River North for a big loss.
More From WROK 1440 AM / 96.1 FM