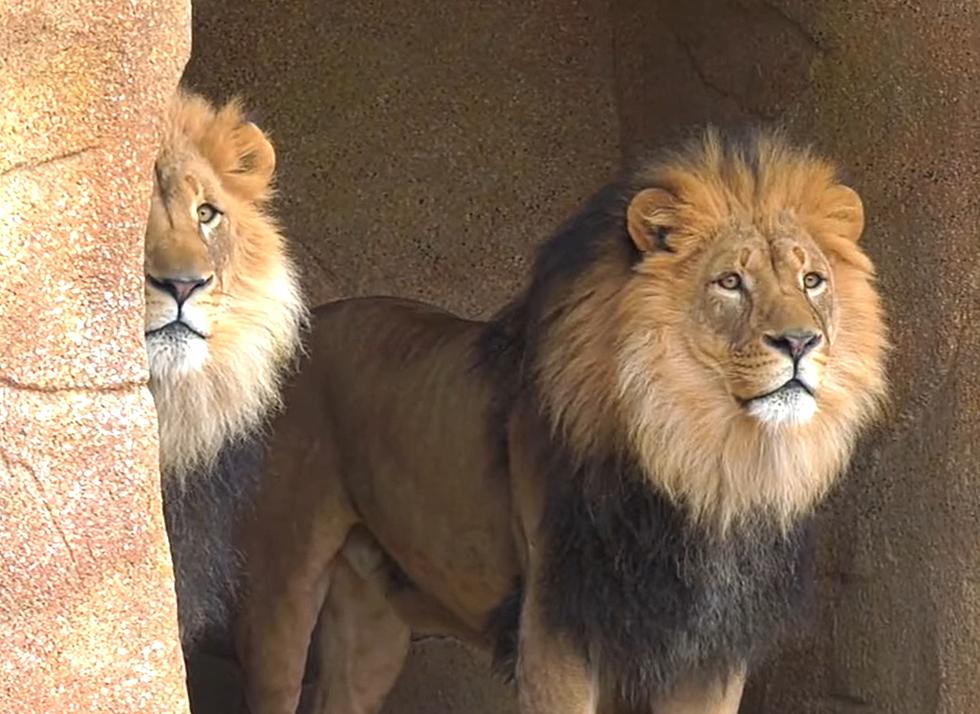 Watch and Listen to 2 Illinois Zoo Lions Roar for their Birthday
Brookfield Zoo via Facebook
Hopefully you have had a chance to celebrate your birthdays in grand fashion. However, it's unlikely you've done it with as much volume as 2 Illinois zoo lions who just roared into their 6th year.
Brookfield Zoo shared this fun moment with their male lions Titus and Brutus today on their Facebook page. NOTE: make sure your volume is turned way up. If you love lions, you'll be glad you did.
At age 6, both Titus and Brutus are more or less in their prime. A - Z Animals mentions that lions in the wild normally don't live past 16 years although some do make it into their 20's. In zoos where food isn't scarce, that's obviously a different story. It is interesting that they do say that female lions tend to live longer than males since they hunt in groups while male lions are loners making survivability more difficult.
Happy birthday to Titus and Brutus. They are one of the reasons why Brookfield Zoo in Chicago is a must-visit if you love wild cats like these two.
See Inside Michael Jordan's Extravagant Illinois Mansion
This $10 Million Branson Ranch is Also a TV Show Set
More From WROK 1440 AM / 96.1 FM