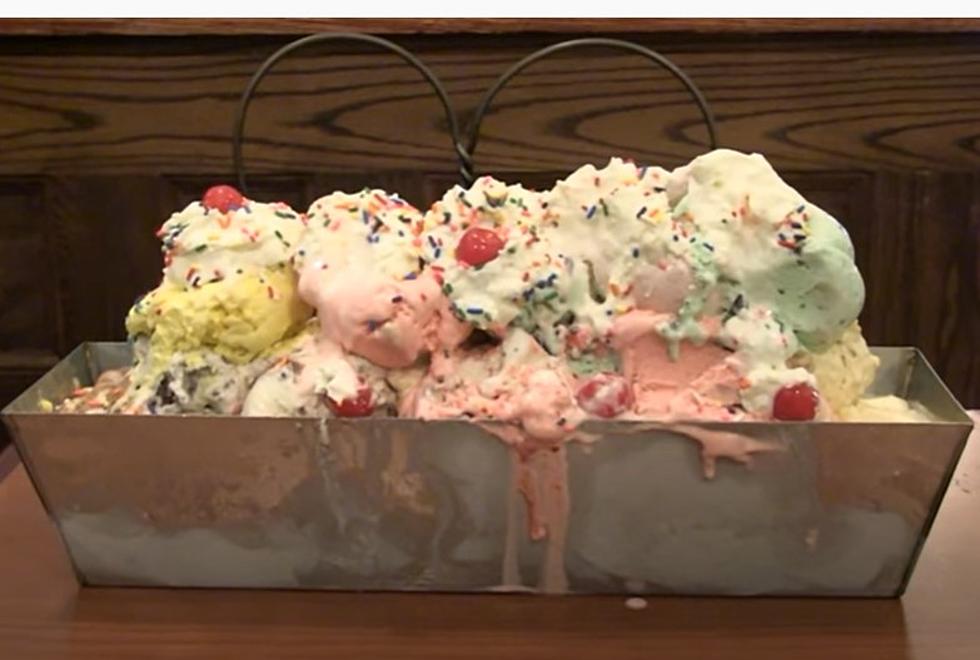 Want To Try Illinois' Largest Sundae , It's Not Far From Rockford
Photo from Randy Santel YouTube Channel
Not far from Rockford is the home to the largest sundae served in Illinois.
Ice Cream Sundaes In Illinois
I remember when I was a kid, my parents took me to this old fashion ice cream shop somewhere outside of Chicago. I wish I could recall the name and location but that was a long time ago. Unfortunately, it has been gone for years.
That place had an ice cream sundae called the "Kitchen Sink." The beast included several different scoops of ice cream and toppings. It was even served in a mini-sink. That huge dessert has nothing on this one.
The Largest Ice Cream Sundae In Illinois
I was reading an article at onlyinyourstate.com, "Enjoy Jumbo-Sized Food And Drinks At These 6 Restaurants In Illinois." Of course, that caught my eye.
When it comes to sweets, I have one weakness and that is ice cream. Kind of like Kryptonite to Superman. Then I read "Largest Sundae in Illinois,' I needed to do some research.
"With 21 scoops in one bowl, The Trough is the largest ice cream sundae in the state. Guests can try to eat it all at once in an attempt to win a challenge."
Check out this video which features this giant treat.
Video: ENORMOUS Ice Cream Sundae Challenge (Surprise Finish!!)
Details About Illinois' Largest Sundae
You can find Illinois' Largest Sundae at the Brown Cow located at 7347 Madison Street in Forest Park, Illinois. For more info, HERE.
From onlyinyourstate.com,
21 scoops of ice cream (one of each flavor available).
Topped with whipped cream, nuts, cherries, and sprinkles.
That is ridiculous.
Brown Cow Is Back
After being shut down for COVID, the Brown Cow has recently come back
Gallery — Every Movie Theater Candy, Ranked:
10 Mouthwatering Pics of Doughboys Donuts
More From WROK 1440 AM / 96.1 FM