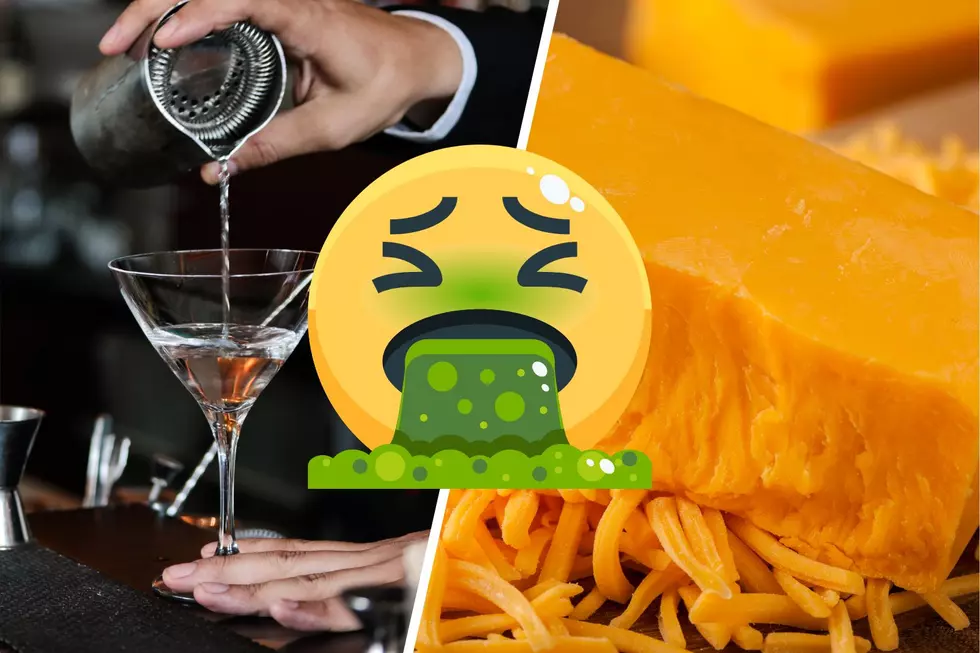 Illinois Restaurant Serving Martinis Made with One of Wisconsin's Favorite Foods
Canva
I can't see how this martini would be something pleasing to drink, but there are now a few restaurants around Chicago using one very strange ingredient.
I don't even know where to start with this cocktail that is getting a lot of talk around Chicago. Do you shake this martini?
Do you stir it?
Do you melt it?
Does it taste like a fondue?
Do you order a side of tortilla chips with this martini?
If you love martinis AND you also love cheese, this is your new, for a limited time, cocktail.
The Velveeta Veltini
Select restaurants in Illinois, and around the country have the honor of pouring these new cheesy drinks. NBC Chicago shared the 'sales pitch' from the press release from Velveeta.
This unexpected, yet delicious, over-the-top cocktail served in a luxurious martini glass furthers the brand's latest creative platform 'La Dolce Velveeta,' which is all about stepping out in a confident, unapologetic way to show the world that you're living a life filled with outrageous pleasure.
I'm all for living with "outrageous pleasure" but this doesn't seem the least bit pleasurable. Maybe that's just me, but I'm from Wisconsin and I don't even consider Velveeta real cheese, so I definitely don't want it anywhere near my martini. If this sounds like something you'd like to be sipping on, head to the Florentine Italian Restaurant in Chicago at 151 W Adams Street.
What Are the Signature Drinks From Every State?
More From WROK 1440 AM / 96.1 FM