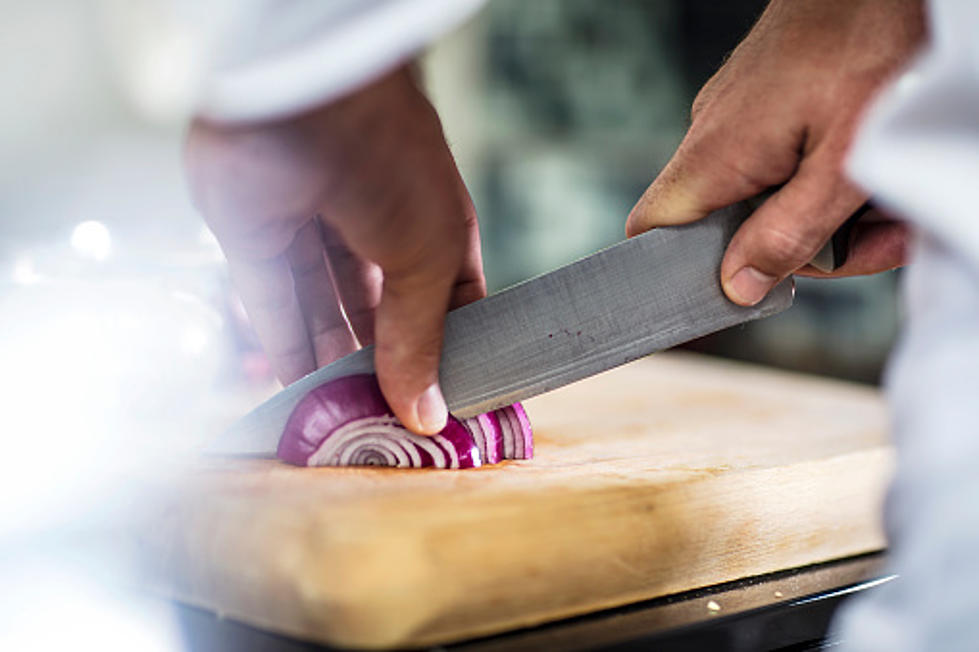 Update: Rockford Area Should Check Their Onions Again
Getty Images
This Salmonella outbreak and the problems identifying the cause seemingly keep growing with each passing week.
As we told you last week, infections and hospitalizations continue to grow in Illinois and throughout the country, but at least health officials thought they had the sourcing nailed down.
That has just changed.
The Company Originally Named As The Source May Not Be Alone
Last week, The CDC announced that fresh, whole onions were the cause of a Salmonella outbreak that had been traced to 37 states (including Illinois) across the country and that those onions were distributed by a company named ProSource Inc.
After putting out the word to check stores, restaurants, and even your own home pantry for ProSource onions (red, yellow, and white), the Food and Drug Administration (FDA) has expanded their warnings.
Now, two more recalls have been announced involving onions. The FDA is urging people to throw out any onions from HelloFresh and EveryPlate received July 7 through Sep. 8. The companies say they have been informed by one of their suppliers that they're voluntarily recalling onions due to potential salmonella.
Should You Throw Out Every Onion In Your House?
The answer to that question depends on the product's date. HelloFresh says that you should definitely chuck any onions that you received from July 7, 2021 through September 8, 2021, but they do point out that onions received after September 8, 2021 are not affected by this recall.
The FDA says there is a work around if you don't want to just throw out the onions:
In the event that the onions have been consumed, please note that thoroughly cooking the product to 165ºF/74ºC, as instructed on the recipe, will kill the salmonella bacteria.
Click here to read more before kissing your onions goodbye.
25 Illinois Steak Joints You Need To Try Sooner Than Later
If you are anywhere between the Illinois/Wisconsin border and into the deep suburbs of Chicago, this list is for you.
More From WROK 1440 AM / 96.1 FM