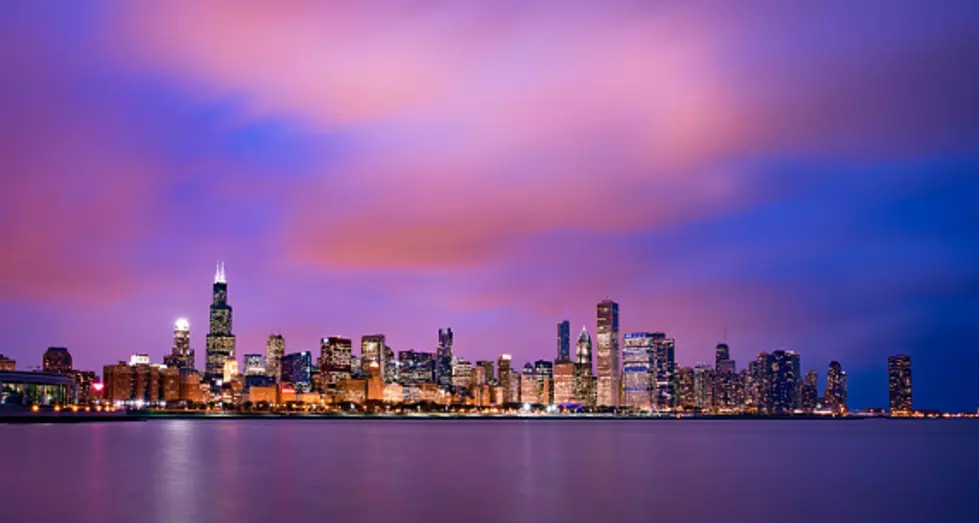 Travel Mag Readers Name Chicago As "Best Big City In The U.S."
Getty Images
Condé Nast Traveler, in a press release on Tuesday, has given the title of Number One Best Biggest City in the U.S. to Chicago, which sets a record for the Windy City.
Chicago has now been named the best big city in the U.S. for the 6th consecutive year, after having the title bestowed on them for the first time in 2017.
For the cynics out there, I guess it is possible that some former members of Condé Nast Traveler's voting committee, who have passed away, still managed to vote a few times. What better tribute to all-things-Chicago than that?
No Other City Has Been Named Best Big City By Condé Nast Traveler More Than 3 Times In A Row
Maybe it's the high crime rate, the stunningly expensive cost of living, or the fact that potholes outnumber the rats, but several people I mentioned this story to were somewhat shocked that Chicago would get that sort of praise from Condé Nast Traveler.
Maybe it's Rockford's close proximity to Chicago that keeps us aware of all the things that might be wrong with Chicago, but I'm not sure. I googled "What's wrong with Chicago," and there were more than a few websites that had thoughts on this. Some examples (hat tip to Thrillist.com):
"This Bloody Mary only has one slice of pizza in it"
These streets are ruining our pot holes.
"This baseball helmet sundae is only three pounds"
Polar vortexes/vortices
"This sandwich only has seven deli meats in it"
Chicago Is Rolling In Honors Lately, As They've Also Been Named A Top Foodie City, Coming In Ahead Of New York And Los Angeles
Sandwiches with 7 deli meats on them get those honors for a city, I guess. A shot or two of Malört will make it go away.
Here are the 9 cities that follow Chicago on the Condé Nast Traveler list:
Honolulu
San Diego
Nashville
New York City
Boston
San Francisco
New Orleans
Washington D.C
Seattle
You Can Totally 'See Yourself' Living in This Huge Mirror Filled Illinois Home
There's a home for sale in Oak Brook, Illinois that is absolutely loaded with mirrors. Mirrors, mirrors everywhere.
What Are the Signature Drinks From Every State?
More From WROK 1440 AM / 96.1 FM