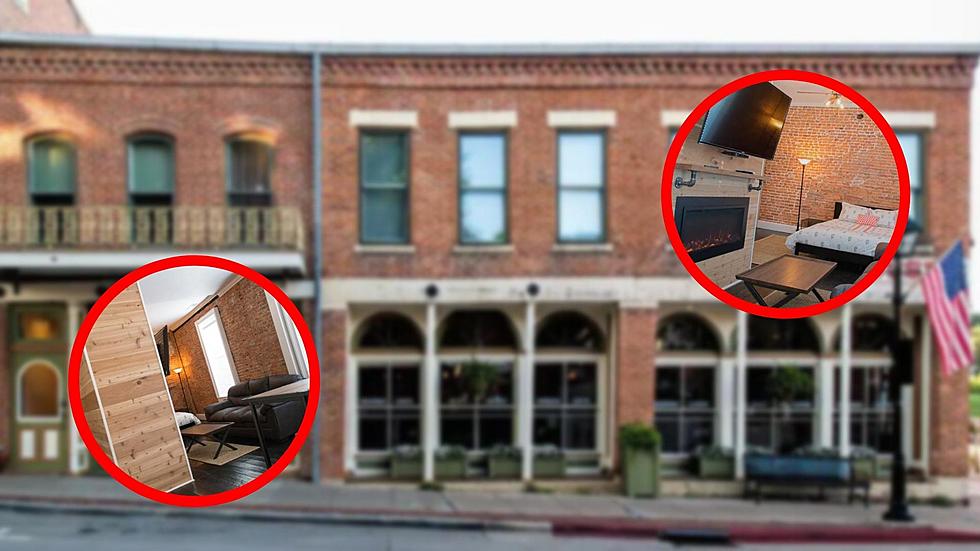 This Rustic Illinois Apartment Is Perfect For A Wine Weekend Getaway
Airbnb/Superhost - Jack
Ready to book a staycation at an Airbnb that's walking distance from all the nightlife you're looking for?  It happens to be in Galena, Illinois!
Now, the Superhost who owns this Airbnb is the Owner of the restaurant directly below the rental - Big Bill's.  How cool is that?  For only $111/night, you can have a weekend of fun with all the entertainment nearby.
Superhost:
There are restaurants, bars, and shops only steps away from the apartment. Below is Big Bill's which is a coffee and lunch place. Quiet during the entire day so there won't be any loud disruptions while you are here.
Galena, Illinois is known for having red brick buildings line up all of Main Street.  This rental overlooks Franklin St & Main St, the views are incredible and you're in the heart of this historical town!
Honestly, you probably won't be in your room that often because there's so much to see in Galena.  The apartment is really all about the location!  Who wants to stay in their room when the city is alive 24 hours a day?!
The Grape Escape, Gold Room Bar & Grill, Paradise Bar & Grill, and even Psychics and Dinner Theaters are walking distance from your room!
There are wineries and wine tasting rooms that can be found down the street, so no need to get an Uber when you get too tipsy with your girlfriends!
Galena Cellars Winery
Massbach Ridge Winery Tasting Room
Jamie's Wine Studio Of Galena
Galena River Wine & Cheese 
Okay, now take a look at this beautiful, rustic apartment in the center of it all.  After you see the photos, you'll want to book asap.  Trust me!  You can have up to 2 guests in this apartment when you take a weekend trip to Galena.
RUSTIC AIRBNB APARTMENT IN GALENA, ILLINOIS
This Nautical Illinois Airbnb Has Its Own Private Beach
Illinois Airbnb's Basement Arcade is a Gamer's Paradise
This is QUITE the game selection.
More From WROK 1440 AM / 96.1 FM