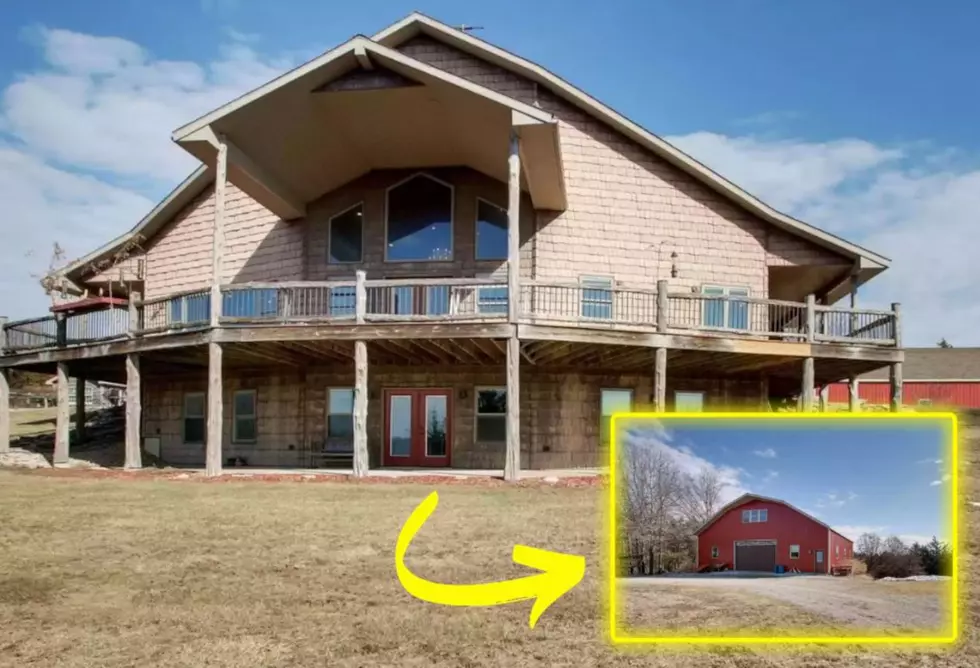 This Nearly Million Dollar Quincy, Illinois Home Has a Huge Barn
Jeremy D Farlow, Farlow Real Estate Experts, Realtor.com/Canva
It may not be the most expensive home available in Quincy, Illinois right now, but it's close if that's not the case. It's an epic nearly million dollar estate that also includes a huge barn.
The fact that I spent a lot of time at my grandma's farm growing up is probably why I'm such a fan of barns. I fully realize that when it comes to a gorgeous home like the one at 6914 Oak Ridge Lane in Quincy, the last thing most will care about is the barn. However, it's just one of the nice aspects of this property. According to Realtor, it's one of the most expensive homes currently available in Quincy. The pics show it's likely worth it.
See a Nearly Million Dollar Quincy, Illinois Home with Huge Barn
The description from the listing agent sounds spot on for what you have here:
6 beds, 5 baths, 30 acres, 50x50 barn with loft, lake, woods, wildlife galore...there's so much to see and do at this incredible house. Everything has been considered when it was built including easy access to all unfinished areas, fresh air exchange throughout the house, cedar shelved closets, walk around covered deck
The current asking price is $949,900 according to Realtor.com. Is it worth it? If I had it, I'd pay that just for the barn.
Missouri Home Next to Mississippi Includes a Sweet Pontoon Boat
Patrick Mahomes Kansas City Home
More From WROK 1440 AM / 96.1 FM