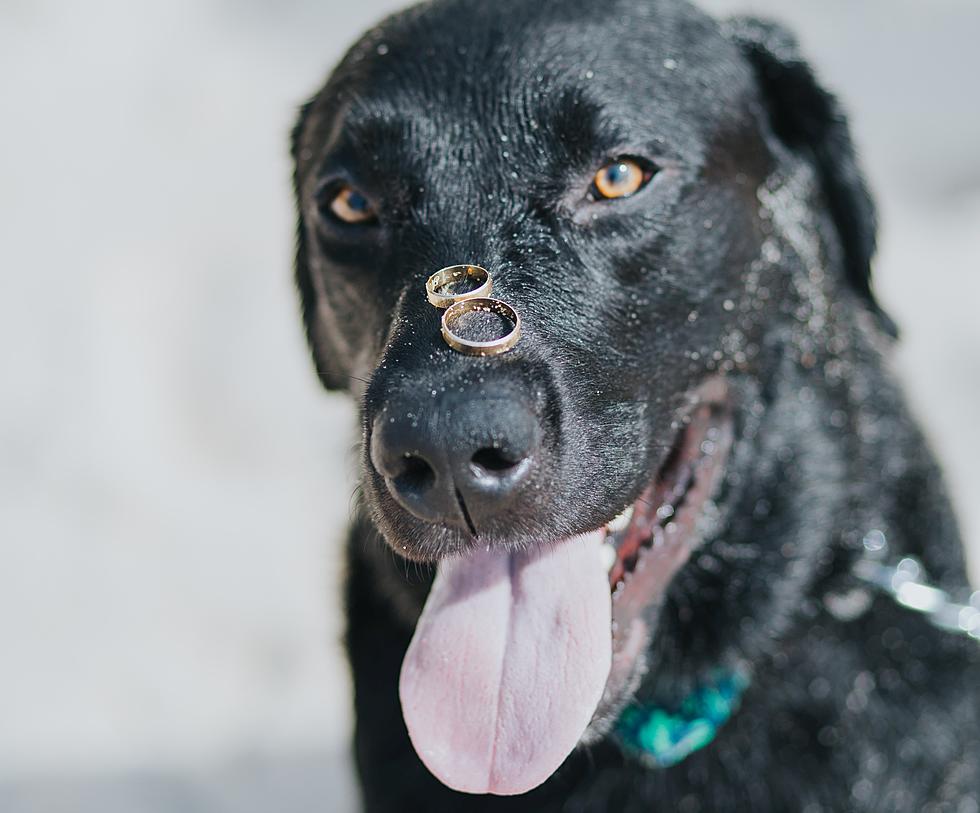 This Is No Joke, Illinois To Host World's Largest Doggy Wedding
fernanda-nuso-BmYJoF9O0Sg-unsplash
The world's largest doggy wedding ceremony is to be hosted by a town in Illinois.
Getting In The Guinness Book Of World Records
Okay, I have mentioned it many times throughout my life that it would be really cool to have my name in the Guinness Book of World Records. Ever since I saw the books at my grade school library.
The only problem is I have no idea how I would even attempt a feat like that. I do not have any kind of skills that would allow me to come even close.
A few years ago was the closest I ever came to any sort of record. The charitable organization in Rockford, Brovember, teamed with the IceHogs to try and break the world record for most people with facial hair in one place. Unfortunately, that did not work out.
Video: Best Of 2020 - Guinness World Records
Here Is Your Chance To Get Into The Guinness Book Of World Records
Well, if you have the same recording-breaking desire on your bucket list as me, here is your opportunity.
I am serious. This is no joke. Apparently, the world record for the largest doggy wedding ceremony is a real thing. Check out this attempt in Oak Park, Illinois from a few years ago.
Video: Guinness World Record Attempt-Mass Dog Wedding, Oak Park IL
Another event is coming up soon to try and break that record again.
Details For The World's Largest Doggy Wedding Ceremony
The funny thing about the event, it is being held in the town where I grew up. That is in Villa Park, Illinois. My mom stills lives there and it is just a short drive from Rockford.
I might have to visit her that day to see it for myself. Unfortunately, I do not own my own dog to participate.
Here are the details.
320 East Wildwood Avenue in Villa Park, Illinois
Live music and other entertainment
Vendors (treats, clothes, and more)
Special guest appearance by another record holder
Speed dating for single dogs
First 500 dogs registered receive special "I Do Swag Bag" (valued over $50)
Portion of proceeds benefits participating animal rescue organizations
According to pawsandclawsvp.com,
"The Villa Park Community Pride Commission is excited to add a new twist to our 2021 Paws and Claws in the Park pet adoption event by turning 500 four-legged heart-breakers into 250 record-breaker canine couples. And with thousands of dog lovers in the Chicagoland area already howling about the event, we have no doubt"
For more info, HERE.
I'm Sure You Will See Most Of These Dogs At The Event. KEEP LOOKING: See What 50 of America's Most 'Pupular' Dog Breeds Look Like as Puppies
Babies of Illinois' Summerfield Zoo Are Ready to Meet Your Babies
A trip to the zoo to see the animals is always a highlight to my family's summer. This year, Belvidere's Summerfield Zoo has many baby animals you need to see.
More From WROK 1440 AM / 96.1 FM