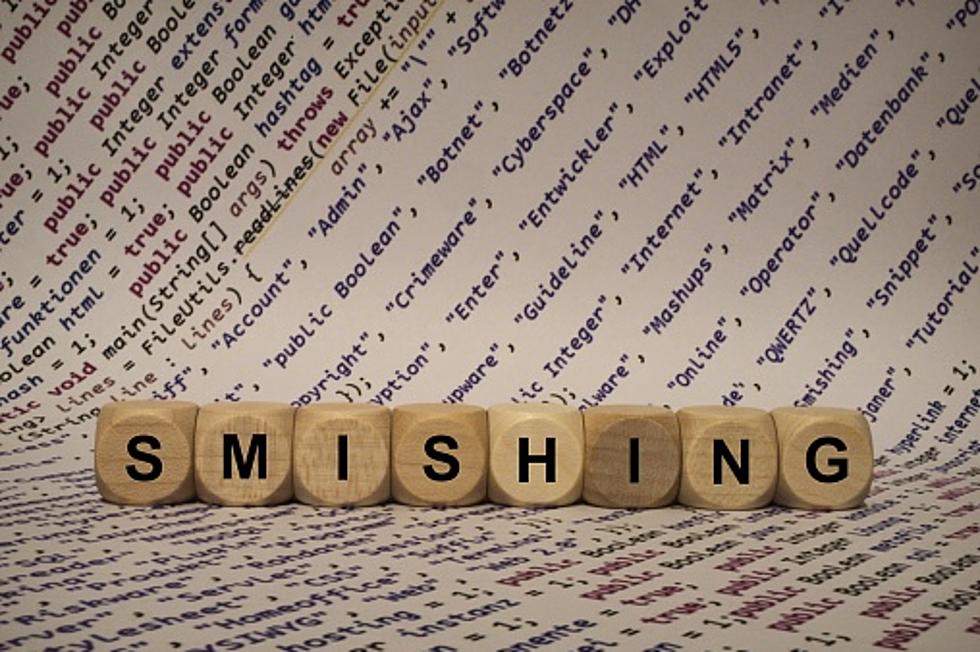 The Rockford Area Is Learning About Smishing–The Hard Way
Getty Images
Before we get into why you should be concerned and/or cautious about smishing, it might be a good idea to define the word for those who don't know a smish from a phish.
Us.Norton.com defines smishing this way:
A form of phishing, smishing is when someone tries to trick you into giving them your private information via a text or SMS message. Put simply, smishing is any kind of phishing that involves a text message. Often times, this form of phishing involves a text message in an SMS or a phone number. Most people are aware of the security risks involved with clicking on links in emails. This is less true when it comes to text messages.
The Chicago/Rockford Better Business Bureau Says That Smishing Has Been Very Effective Throughout Northern Illinois And The Rest Of The Country
Not only are smishing attempts seeing success here, the director of the Rockford Regional Office of the Better Business Bureau, Dennis Horton, told us this morning that the number of smishing cases in our area is climbing.
When a con artist attempts to secure a victim, their phony text messages generally go about it in one of three ways:
The message promises a reward (gift card, free item)
Threatens a punishment (unpaid taxes, missed jury duty, deactivated bank account)
Appears harmless (a file from the office scanner or from a coworker)
No Matter The Reward, Punishment, Or How Harmless The Text Seems, It's Not Worth Clicking On
Keep in mind that many of these messages are from impostors pretending to be trustworthy businesses and organizations. They are "phishing" or "smishing" for Social Security or Social Insurance number, banking information, passwords, credit card information, or other personal details for use in identity theft.
Here's what the BBB says you can do to avoid becoming a smishing victim:
If something sounds suspicious, call the company directly or checking the company website directly. Don't click on links in an unexpected email – type the URL for the company into the browser or do a web search to find the right website.
Don't click, download, or open anything that comes from an anonymous sender. This is likely an attempt to gain access to your personal information or install malware on your computer.
Question generic emails. Scammers cast a wide net by including little or no specific information in their fake emails. Always be wary of unsolicited messages that don't contain your name, last digits of your account number or other personalizing information.
Outrageous Burgers & Bloody Marys at This Wisconsin Pub and Grill
If a tasty burger and a giant Bloody Mary sound like a perfect meal, this popular Wisconsin pub and grill is a bit of Heaven on Earth. You better bring friends!
25 True Crime Locations: What Do They Look Like Today?
Below, find out where 25 of the most infamous crimes in history took place — and what the locations are used for today. (If they've been left standing.)
More From WROK 1440 AM / 96.1 FM