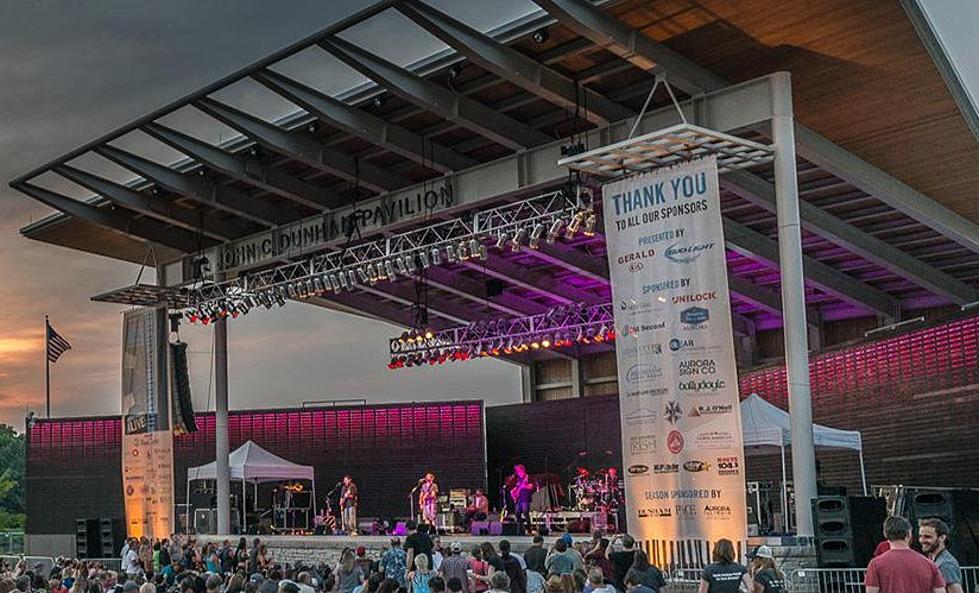 The Outdoor Venue Near Rockford is Must-Visit For Summer Concerts
Photo From RiverEdge Park Twitter Page
For summer outdoor concerts this venue near Rockford is on the Must-Visit List.
Have You Heard Of RiverEdge Park in Aurora?
There is an amazing outdoor summer concert venue just a short drive from Rockford. It is called RiverEdge Park in Aurora, Illinois.
According to paramountaurora.com/riveredge, 
"The goal was to create a park along the Fox River where people could relax and enjoy the beauty of the surrounding nature, right in the heart of the second-largest city in the state."

 
"Their team drew inspiration from many different established parks, including Millennium Park, Grant Park, and Milwaukee's Marcus Amphitheater."

 
"And when there's not a concert, the Park is open to anyone who wishes to enjoy the tranquil surroundings."
To get a better look, check out these videos of the venue...
Video: RiverEdge Park
Video: RiverEdge Park: An In-Depth Look
Concerts Scheduled For This Summer
Considering the late start of the summer concert season, RiverEdge has quite a few shows booked that you might be interested in.
July 1st Sold Out Opening Night featuring REO Speedwagon
July 9th One Of These Nights (Eagles Tribute)
July 16th Tusk (Fleetwood Mac Tribute)
July 18th Sammy Hagar & The Circle
July 30th Stayin' Alive (Bee Gees Tribute)
August 6th Hollywood Nights (Bob Seger Tribute)
August 20th Get The Led Out (Led Zeppelin Tribute)
Plus, more can be added later down the road. For more info. HERE.
It really does look like a cool venue. The best part is that you do not have to drive into Chicago to attend a concert. I think the more outdoor venue options for summer concerts. the better.
This is the show I want to see this summer...
If you want to see firsthand what RiverEdge Park is like for a concert, check out this video of Kiss from a couple of years ago.
Video: KISS (Live In Concert) Aurora, IL (August 20, 2017) RiverEdge Park
The 40 Best Cover Songs by Rock Bands
Photos From COVID style Drive-In Concert At Soldier Field Featuring Dark Star Orchestra
Photos From COVID style Drive-In Concert At Soldier Field Featuring Dark Star Orchestra
More From WROK 1440 AM / 96.1 FM