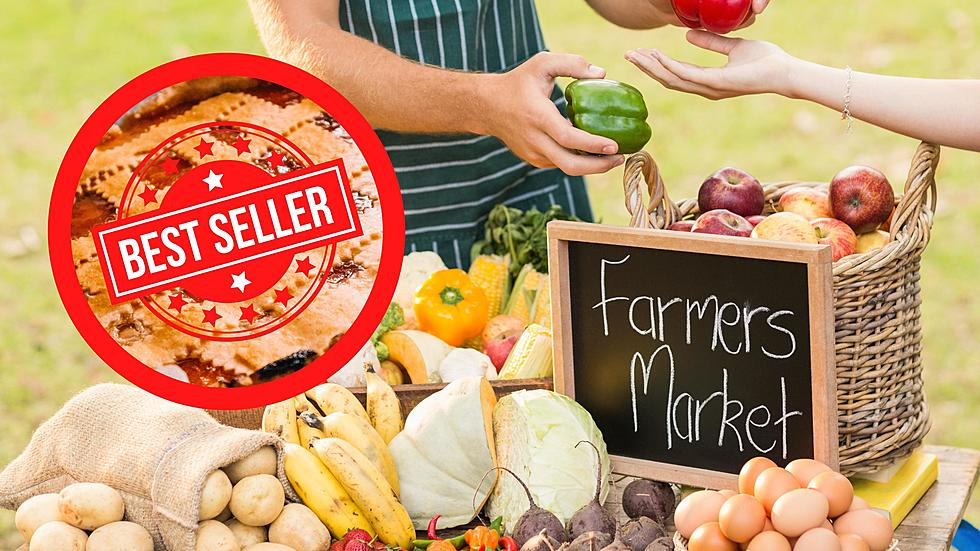 Sweet! Tiny Farmer's Market In Wisconsin Sells The World's Best Slice Of Pie
Canva
Get yourself a little slice of heaven at this this Wisconsin Farmer's Market!
Farmer's Markets are probably one of my favorite events to attend.  Whether a Market offers produce, retail items, or just random Knick Knacks, I'm there!  For one Farmer's Market in Wisconsin, they sell the world's BEST pies - the locals say so.  Of course I had to check them out!
POYER'S FARM MARKET
Located in Fort Atkinson, Wisconsin, this small Farmer's Market has so much to offer!
Providing friends with an exceptional product at an honest price.  Home-Made Pies, Garden Center, Fresh Produce, Poyer's Cider, Jams and Jellies, Artisan Cheese 
Poyer's products fluctuate by season!  They have beautiful plants, flowers, delicious fresh fruit, veggies, cheese, & baked goods. When Fall comes around, they have pumpkins for sale!!!
LOOK HOW CUTE THESE ARE!
With Spring already in full swing, you know Poyer's is going to have a large selection of potted plants for you to choose from!  Hanging plants are a very popular item from all the comments I've seen!
Take your pick from an abundance of flowers for your garden!
Anyway, let me get to the point.  Poyer's is known for having some delicious pies. MaMa Mary's is inside Poyer's Market.  They make scrumptious pies; apple pie, strawberry rhubarb, peach, and pumpkin pie!
Look at all those pies.... YUM.  The prices are super affordable and the pies are worth every bite.  Would you believe me if I said Poyer's sells THOUSANDS of pies every year? Yup, you heard right!  They don't disappoint.
If you're a sucker for an awesome Farmer's Market and PIE, visit Poyer's Farm Market!  They're open EVERY DAY of the week! For more info, visit the market on Facebook!
Massive Smiley Face Farmhouse For Sale in Pecatonica
Looking to fully embrace the farmland life? Check out this house for sale.
Unbelievably Restored 163-yr-old Million Dollar Wisconsin Farmhouse
Not one detail was missed in giving this very old farmhouse new life. A couple new buildings added and a connecting underground tunnel, too.
More From WROK 1440 AM / 96.1 FM