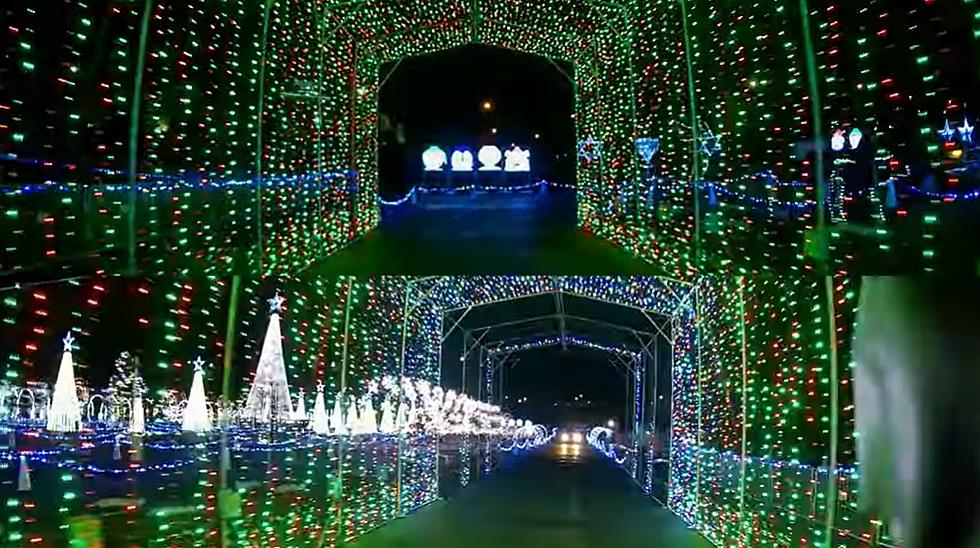 Stay Home! Here's Five Illinois Christmas Lights Displays (Videos)
YouTube - Jeffrey Skender
Do you load up the car and head out to see the lights? Want to stay home this year instead? I read over the weekend, "social media ISN'T social." Great, thanks, you so smart...So let's stay ANTI-social, and look at the lights at home.
Who knows, maybe grandma wants to see the lights but isn't well enough to get out...Or maybe you don't feel like cleaning up Goldfish Crackers and spilled hot chocolate the following day. Here's an alternative to loading up the car and heading out.
I found five different Christmas light displays throughout our glorious state. You can stay warm, stay home, enjoy the lights as your kids are glued to their phones...Here we go!
1. This first drive is in Schaumburg, IL - Wintrust Field Parking Lot
2. Lisle, IL - 4100 Illinois Rte 53 Lisle, IL
3. Tinley Park, IL this is actually a Fox 32 piece that takes you on a great tour of their lights.
4. Rosemont, IL Wow!!! Truly AMAZING!!! This is a brand new holiday attraction in Rosemont, Illinois that opened to the public for the very first time on this night of Nov 19, 2021. Check out this video & be truly amazed at their amazing lighting displays! This is a "Must See" Holiday Attraction in Illinois & something you & your family & friends will surely enjoy!!!
5. Naperville, IL Holiday Lights 2021 
Well there you go! Stay home, stay warm, and use the power of "not social" social media to enjoy the holidays!
How Many of These Undesirable Nicknames for Illinois Towns Have You Heard?
It seems every town or city in Illinois has a different name. It's the derogatory name that locals use and noobs will soon understand. Some are pretty dirty.
More From WROK 1440 AM / 96.1 FM