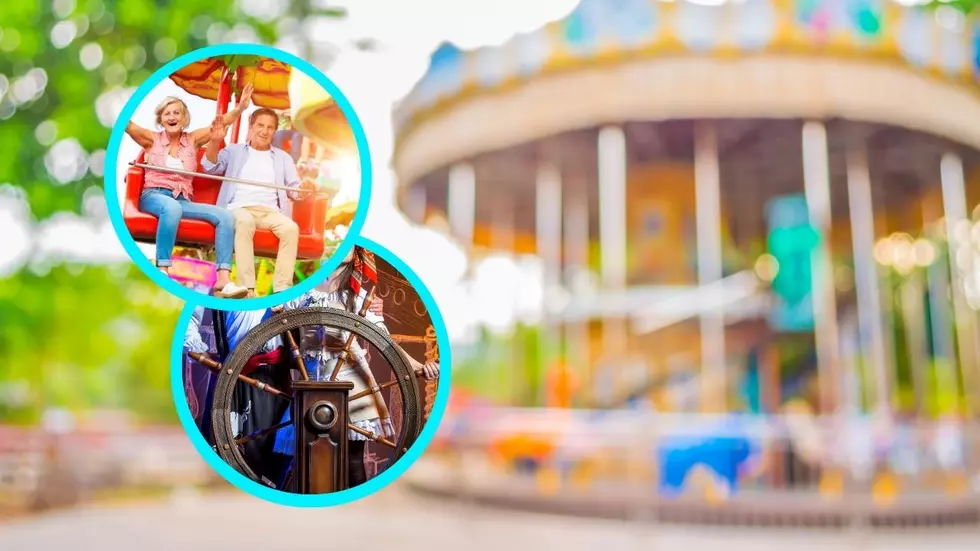 Spend A Weekend At This Children's Adventure Park In Illinois This Summer
Canva
Get ready for your kids to let loose at this Pirate themed Adventure Park in Elk Grove!
Remember every summer as a kid your parents would take you at least one amusement park to end summer off right?  My parents always brought me and my sisters to Wisconsin Dells to ride rollercoasters, play arcade games, and spend the night at some cool hotels in the area with family.
Now, we're all grown up with families of our own and need more kid-friendly attractions to visit, right?  Well, I think I found the best weekend trip to give your kids an experience they'll never forget.
Pirates' Cove Children's Theme Park
Located in Elk Grove, Illinois this theme park has literally everything you're looking for to keep your kiddos occupied!  "Open from June through August, the Park is designed to stimulate and encourage the creative exploration and imagination of children."
With so many attractions to choose from, you won't know what to do first!
There are small rollercoasters for the kids to enjoy before they grow up and ride the big rides at Great America!  This one is perfect to face their fears.
One of the more popular attractions is the water ride.  They can get in their own paddle boat and be the captain!  They'll take a fun cruise through Pebble Pond.
They may get wet, so be prepared for a change of clothes!
The Pirate Plunge is always fun. too.  The kids can get competitive and race each other down the tall slides!  I loved these as a kid.
Oh, they'll even get a chance at rock climbing!
Time to face their fears young and conquer the world with the 20-foot high climbing wall.  It'll be a challenge, but imagine being able to get to new heights!
There is so much more to explore at Pirate's Cover Theme Park and they're waiting for you to come visit!  You can find all the attractions on their website and see more photos to show your kids.  They're located at 901 Leicester Rd., Elk Grove Village.
Take a Look Inside This Million Dollar Tropical-Themed Wisconsin Mansion
One of Wisconsin's most distinctive homes has just hit the market, take a look inside.
LOOK: Inside One of Illinois' Most Over-the-Top Christmas-Themed Bars
Check out Santa Baby Bar in Chicago, Illinois
More From WROK 1440 AM / 96.1 FM