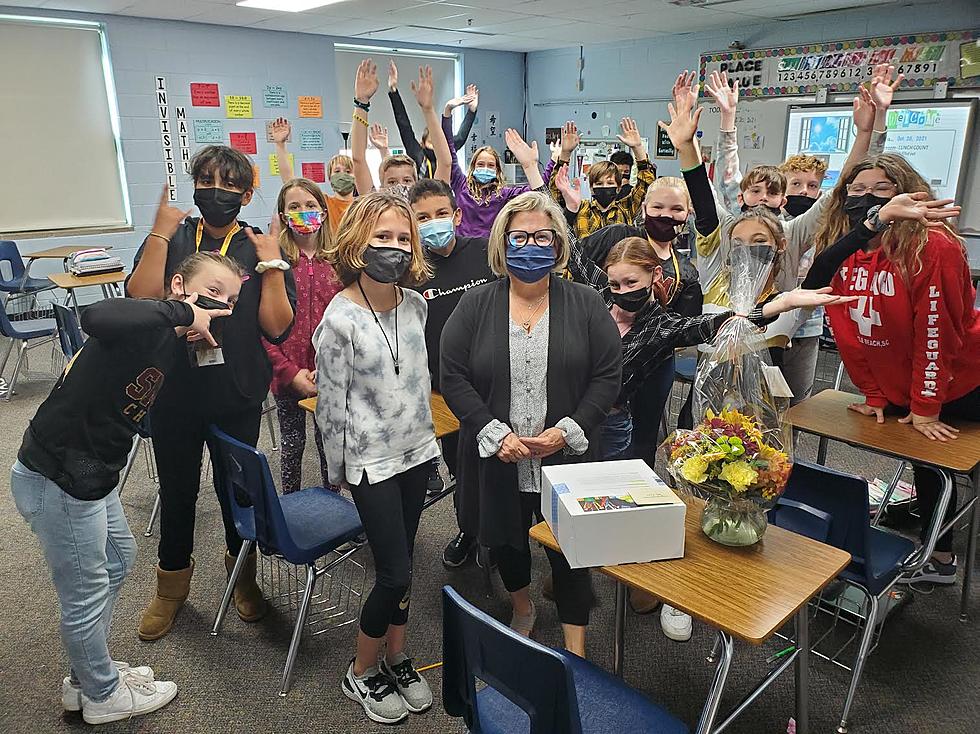 Rockton Teacher's Classroom is Filled with Two Very Important Things
TSM
My wife and I have three children in school and more than just about anything else, we hope these two things are in abundance in their classrooms.
Let me start by saying CONGRATULATIONS to our new Teacher Of The Week, Mrs. Lee, from Stephen Mack Middle School in Rockton, Illinois.
Mrs. Lee was nominated for this honor by one of her current students. In her nomination letter, Laila Reynolds writes about the things that she enjoys most about being in this teacher's classroom.
During our surprise phone calls to the each Teacher Of The Week, these two things that are so important to Laila and my family often enter the conversation. To be honest, it's usually the teacher who brings these two things up, or it's a parent who wrote about it in their nomination letter. it's not often mentioned in the letters written by students, but this time it was.
"Mrs. Lee is one of the best teachers I've ever had in my life. Mrs. Lee understands my ADHD and she lets me have my fidgets in class. She's the only teacher that doesn't yell at me for having them. Words can describe how kind she's been so far this year. I love her so much and I will be so sad next year when I have to leave her classroom. It's a friendly and safe environment that I have ever been in. She has made me feel the safest I've ever felt and I think that other teachers and students can relate with me. Mrs. Lee should be teacher of the week because so many people admire her and she's the nicest teacher ever!"
Maya Angelou once wrote about how we often forget the things that others say and do, but we never forget how others make us feel.
There are many things my wife and I want our kids to feel when they are away from us for one-third of their day, kindness and feeling safe are two at the top of our list.
Congratulations Mrs. Lee from Stephen Mack Middle School
As a 97ZOK Teacher Of The Week, Mrs. Lee was surprised with a beautiful floral arrangement from Broadway Florist and a delicious cake from Nothing Bundt Cakes.
More From WROK 1440 AM / 96.1 FM