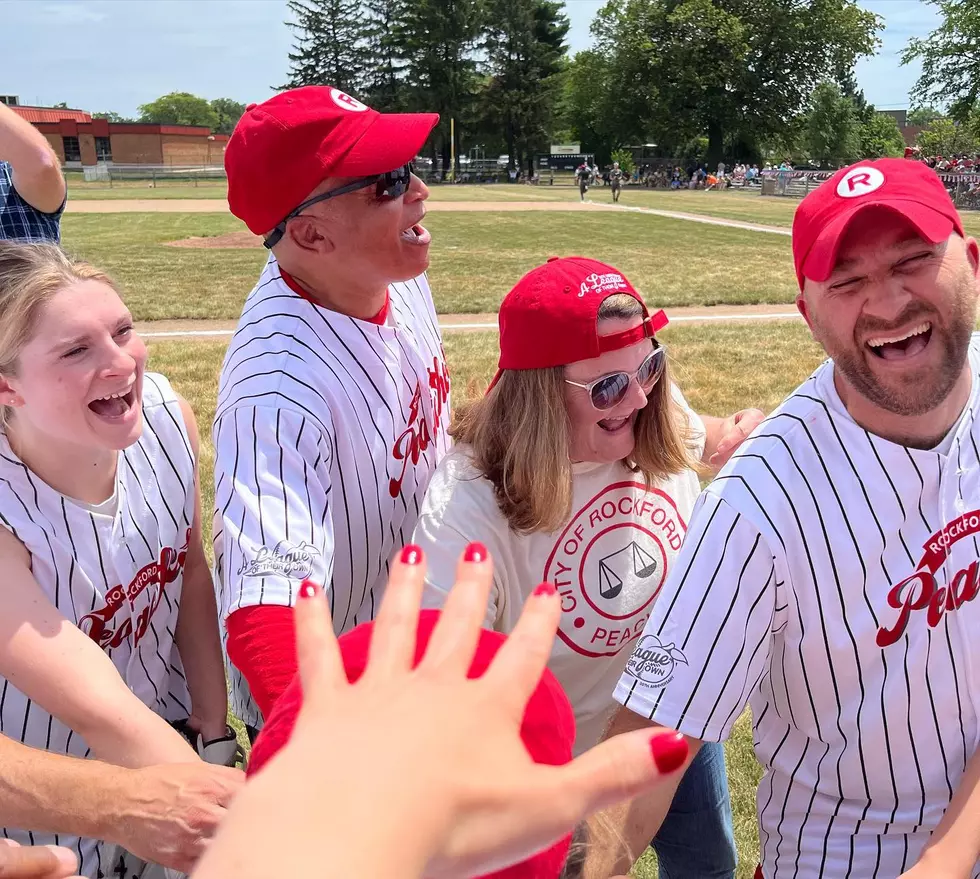 Rockford Celebrates 30 Years of 'A League of Their Own' With Celeb Softball Game
TSM
Laying off the high ones is still hard thirty years later, just ask Megan Cavanagh who stared in 'A League of Their Own,' as Marla Hooch. 
In the summer of 1992, a movie blasted into theaters with a ton of huge superstars and one woman from the Chicago suburbs, Megan Cavanagh.
Megan played Marla Hooch, surrounded by Tom Hanks, Madonna, Rosie O'Donnell, Geena Davis and Garry Marshall.
The movie, of course, was 'A League of Their Own,' and it brought the Rockford Peaches into the spotlight.
It was the first time I heard about Rockford, living about 60 miles East in Schaumburg and I was pretty sure I would've been a Rockford Peach if the All-American Girls Professional Baseball League still existed in the 1990s.
Fast forward to 2022 and I got the chance to take the field with Megan in my very own 'Hooch' Rockford Peaches uniform alongside a dozen Rockford celebs Saturday at Beyer Stadium.
We 'celebs' played against some pretty fantastic softball players from local universities, but we held our own, only losing 2-0.
I managed to get hit in the head with a foul ball... ladies and gentlemen, this is why catchers where a helmet and a facemask... but I had the best time ever taking the field as a Rockford Peach.
Megan also made a spot at Friday Night Flix to introduce the movie at Davis Park, she couldn't be more awesome.
If you missed my interview with her on Good Day Stateline, you can catch it here.
LOOK: TV Locations in Every State
Rockford's Largest Home For Sale - 12529 North Weldon Road
More From WROK 1440 AM / 96.1 FM