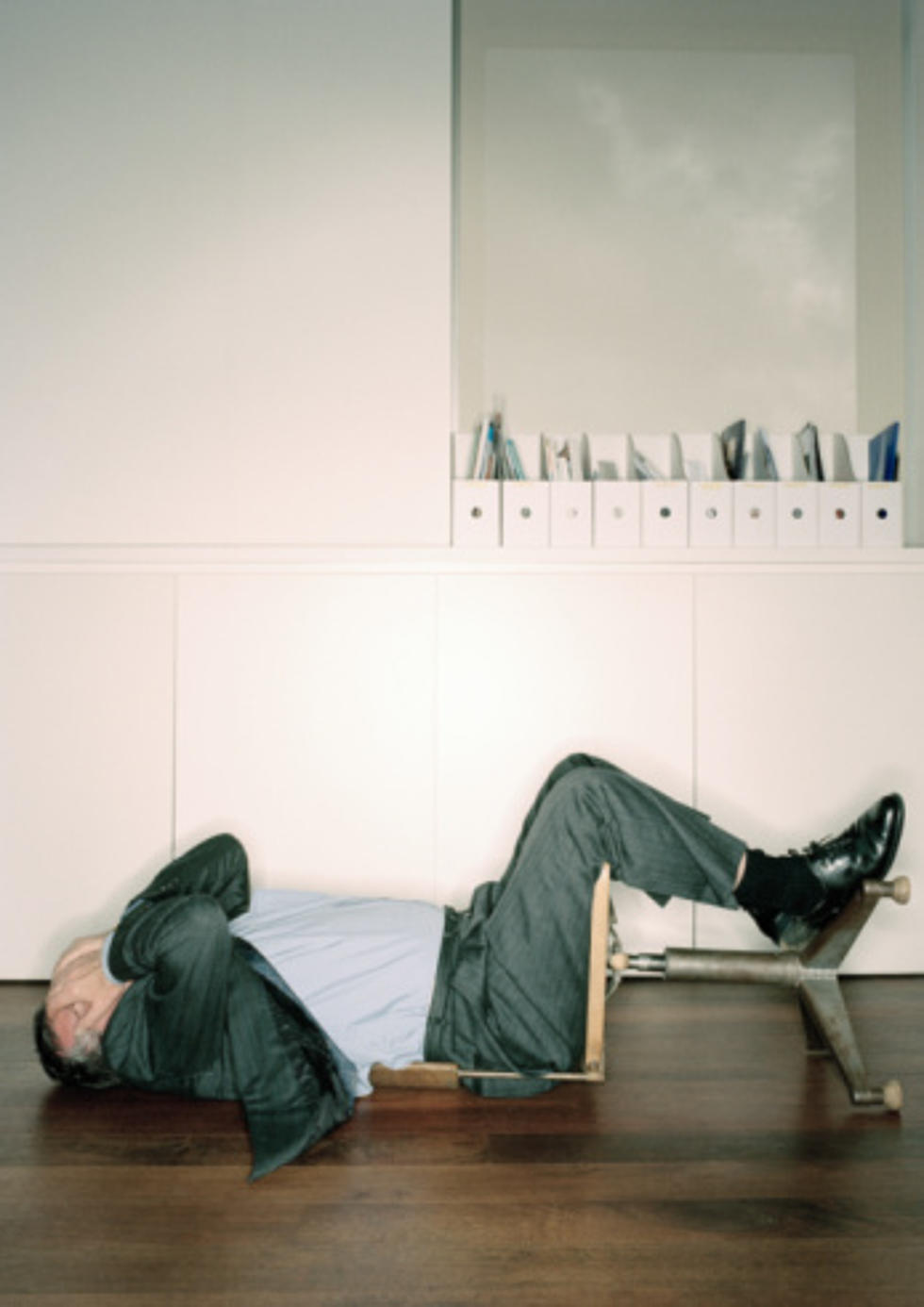 Recall Alert: TJ Maxx And Marshalls Chairs Could Cause Injury
Getty Images
Maybe, for those of you who are really in need of a day or two off, this could really help you save those vacation days. Do you really think the boss is going to want the guy in the photo to come into work the next day?
Well...here at our offices, the answer would still be yes, and there's every chance we'd get billed for chair destruction on top of it.
But Seriously, Reports Of Concussions And Bruising Went To The U.S. Consumer Product Safety Commission (CPSC)
A nasty concussion and/or bruised tailbone can ruin nearly anyone's day, and out of the 12 reports to the CPSC about the backs of the chairs detaching or breaking off from the base, 10 of the reports included injuries to the user.
That was more than enough to get the attention of TJX Companies, Inc., the company that sold the $60 to $70 chairs at Marshalls, T.J. Maxx, HomeGoods, and Homesense stores.
This Chair Recall Is For Almost 82,000 Chairs In The United States, And About 1,000 More In Canada
Let's get to the information you'll need to see if you might have one of the recalled chairs, starting with the chair, then the variety of colors and textures. First, here's the chair you should be looking for:
Next, the variety of colors these chairs come in:
White
Black
Gray
Floral
Pink
Orange
Navy
Light blue
Brown
Mint
Cream
The cushion is covered in either velvet, linen, boucle or faux leather.  One of the following style numbers is printed on a hang tag attached to the product: GT646, GT646A, GT646AA, GT646AB, GT646AABO.  "ANJI GUOTAI Furniture Co. Ltd." and "Made in China" are printed on a label underneath the seat.
Click here for information on how to get a full refund.
LOOK: The 10 largest product recalls of the last decade
Estey & Bomberger, LLP compiled a list of the top 10 product recalls since 2007, ranked based on the number of product units recalled in the U.S.
LOOK: These Are the 50 biggest retailers in America
More From WROK 1440 AM / 96.1 FM