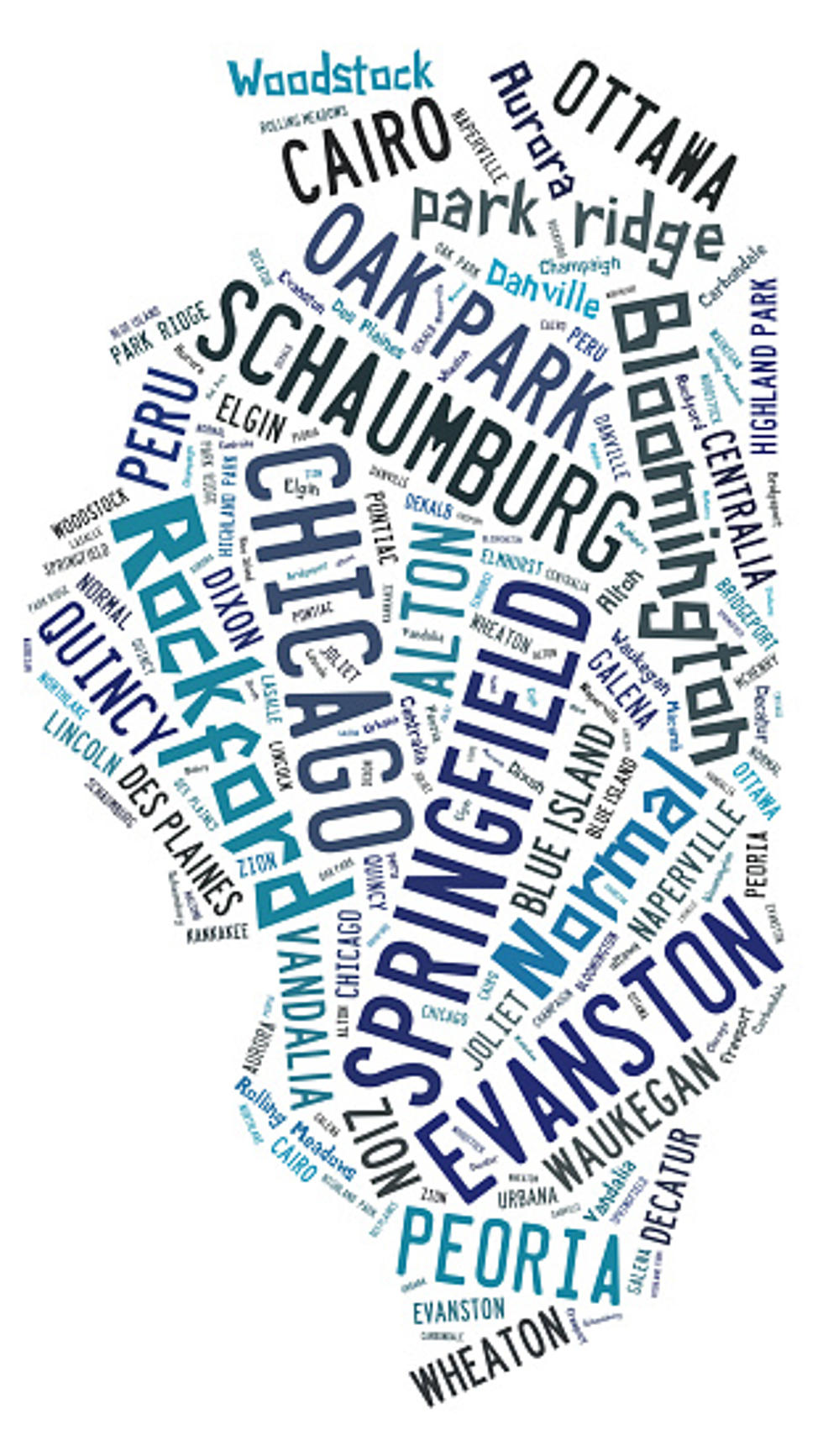 Only 1 Illinois City Makes The Top 20 "Happiest Cities List"
Getty Images
You probably don't have International Day Of Happiness (IDOH) highlighted on your calendar for March 20th because you've been too busy getting stressed out over high inflation, stunningly steep gas prices, being over-taxed, and of course, what the Bears are going to do with their overall number-one pick in the NFL draft.
But if you did have plans to celebrate IDOH, there are only two places in Illinois that made the list of the 182 happiest cities in America list recently published by personal-finance website WalletHub, so you might want to consider a short road-trip to one or both of those cities.
It Would Only Take A Short Road-Trip To Visit The Two Happiest Cities In Illinois, Because They're Both Pretty Close Together, And Not Far From The Rockford Area
Before we name those places, here's the criteria the expert number-crunchers at WalletHub used to come up with their rankings of happiness:
WalletHub drew upon the various findings of positive-psychology research in order to determine which among more than 180 of the largest U.S. cities is home to the happiest people in America. We examined each city based on 30 key indicators of happiness, ranging from the depression rate to the income-growth rate to average leisure time spent per day.
So, if it didn't matter where you lived, as long as it's a happy place, you'd probably want to move to one of the top 3 happiest cities in the entire country. Two are in California, and one is very close to home:
Fremont, California
San Jose, California
Madison, Wisconsin
Here in Illinois, two cities made the list. The highest ranking, coming in at #19 overall is this place:
Aurora Is Illinois' Happiest City, According To WalletHub's Calculations
Out of a possible 100 points, Aurora gets a total score of 62.49 (number one Fremont, California scores 76.10, Madison scores 69.72)
Aurora gets high marks for emotional and physical well-being, income and employment, and community & environment.
The only other Illinois city to make the list, coming in at #74, is a fairly well-known town called Chicago, where they get an overall score of 56.72.
That number will probably drop significantly when the Bears move to Arlington Heights.
LOOK: Here is the richest town in each state
Just saying the names of these towns immediately conjures up images of grand mansions, luxury cars, and ritzy restaurants. Read on to see which town in your home state took the title of the richest location and which place had the highest median income in the country. Who knows—your hometown might even be on this list.
LOOK: Famous Historic Homes in Every State
More From WROK 1440 AM / 96.1 FM