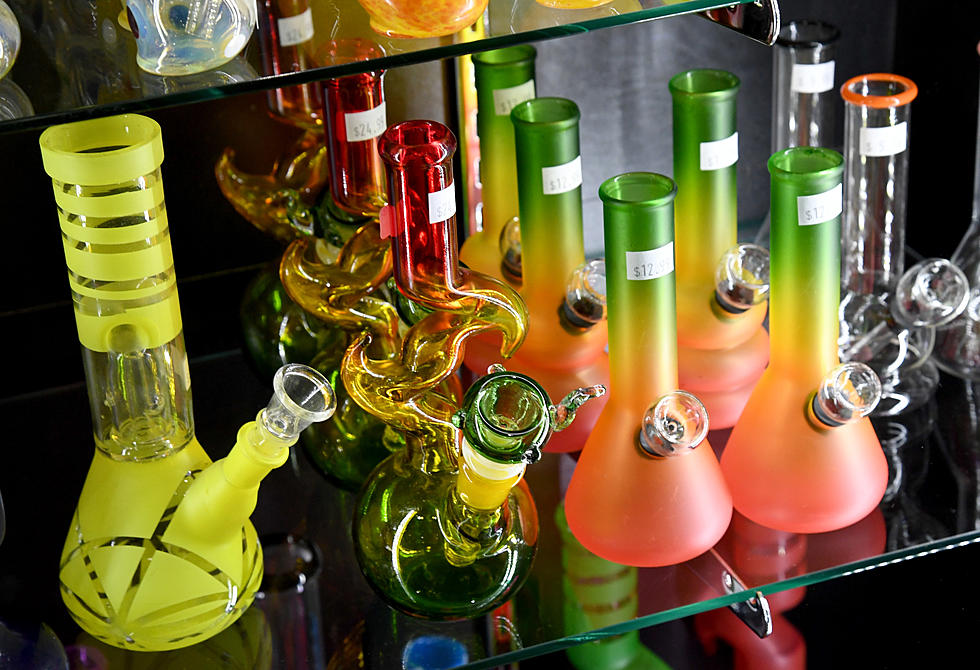 One Of The Top Head Shops In U.S., Oldest In Illinois Is Closing
Getty Images
Closing in Illinois is the oldest and one of the top head shops in the United States.
What Is A Head Shop
If you are an "Old School" stoner, I am pretty sure you are familiar with "Head Shops." Just in case you are not, a "Head Shop" is a little store where you can buy paraphernalia used to smoke marijuana. The funny thing is there is usually a sign hanging up in the place that reads "For Tobacco Use Only." Those types of businesses will also sell other "hippie" related merchandise. They were started in the late 1960s.
One Of The Best Head Shops Is In Illinois 
Again, if you are part of the "Stoner" culture, I am sure if have checked out "High Times." It is a monthly magazine about weed that includes pictures and articles. A "Head Shop" in Illinois was rated one of the best in the United States. It also happens to be the oldest existing one in the state. It is called "Adam's Apple."
Bad News For Adam's Apple
Recently, the owner of "Adam's Apple," Shelly Miller, has announced that after being in business for fifty-two years in the city of Chicago, unfortunately, his legendary "Head Shop" will close its doors for good on January 31st.
Legalized Recreational Marijuana In Illinois Can Not Save The Day
A couple of years ago, when Illinois legalized recreational marijuana in the state, Mr. Miller was hoping it would help save his business. Even though the cannabis industry is booming in the "Land of Lincoln," it has not translated to off-shoot businesses like he dreamed of. People are buying their accessories on-line. The pandemic did not help the situation either.
There is not much time left to experience this legendary "Head Shop," so if you want to see it before it is gone forever, I suggest going soon. For more info, HERE.
Gallery — Every Movie Theater Candy, Ranked:
10 Mouthwatering Pics of Doughboys Donuts
More From WROK 1440 AM / 96.1 FM