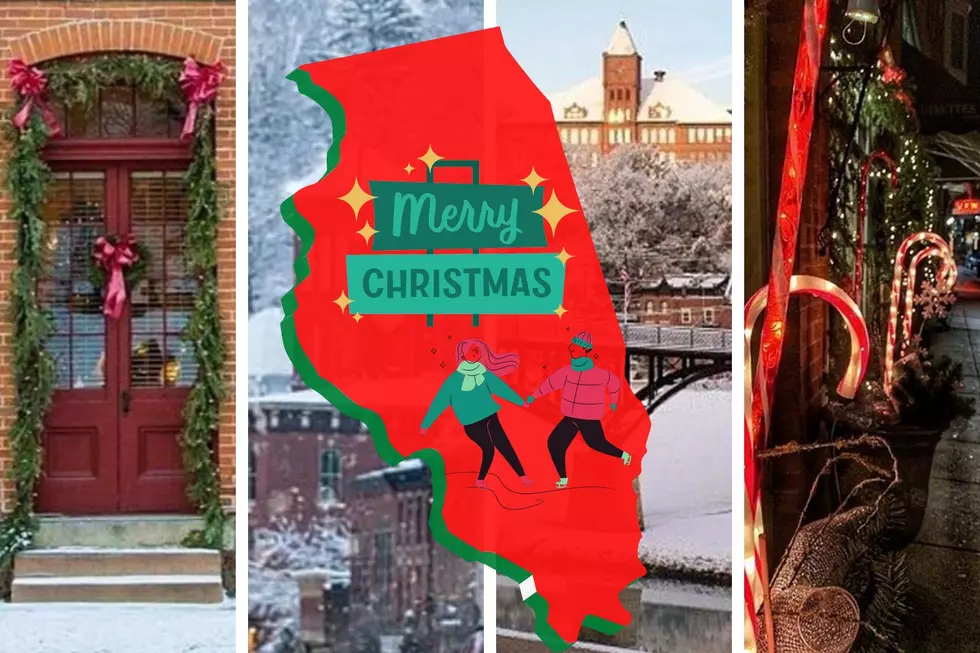 Illinois is Home to One of Best Old Fashioned Christmas Towns in America
VisitGalena.org Facebook, Canva
If you're looking for a picturesque old-fashioned Christmas town experience like you see in the movies, this historic Illinois town is the perfect destination.
Wouldn't you know it, the most magical time of year happens to be the same time this little old-fashioned town looks its absolute best. The holiday season, in one of America's very best Christmas towns, begins right after filling our bellies with a Thanksgiving feast.
Something Extraordinary Happens in Galena, Illinois Once 'Old Man Winter' Arrives
The first weekend of December is when Christmas explodes over Galena... literally.
Holiday Fire in the Sky
An incredible fireworks show lights up the sky and marks the kickoff of the magical season of Christmas.
You'll find so many fun and festive things to do around Galena, especially along Main Street, downtown. So many great places to make lifelong memories.
Dining, shopping, sipping, cozy time, skiing, snowboarding, relaxing, singing Christmas carols, sledding, walking. If Galena is your destination, you won't have trouble finding something everyone in your family will love.
Another big night during the holiday season is,
Night of the Luminaria & Living Windows
"This one of the most beautiful and romantic visions of the year", says VisitGalena.org
Thousands of candlelit luminaries line the streets, steps, sidewalks, and store windows. The luminaries adorn Main Street to the hills overlooking Grant Park.
Galena all aglow for Christmas really will take your breath away
Don't believe me?
Go ahead, take a look, then get busy planning your trip.
Speaking of planning a trip to Galena, no matter the season, Visit Galena on Facebook is a great resource.
Galena, Illinois: One of America's Very Best Christmas Towns
Wouldn't you know it, the most magical time of year also happens to be when this old-fashioned town looks its best.
31 Photos Proving There's No Illinois Town More Beautiful Than Galena
The 25 Smallest Towns in Illinois
These towns are so small, if you blink, you'll miss them.
More From WROK 1440 AM / 96.1 FM