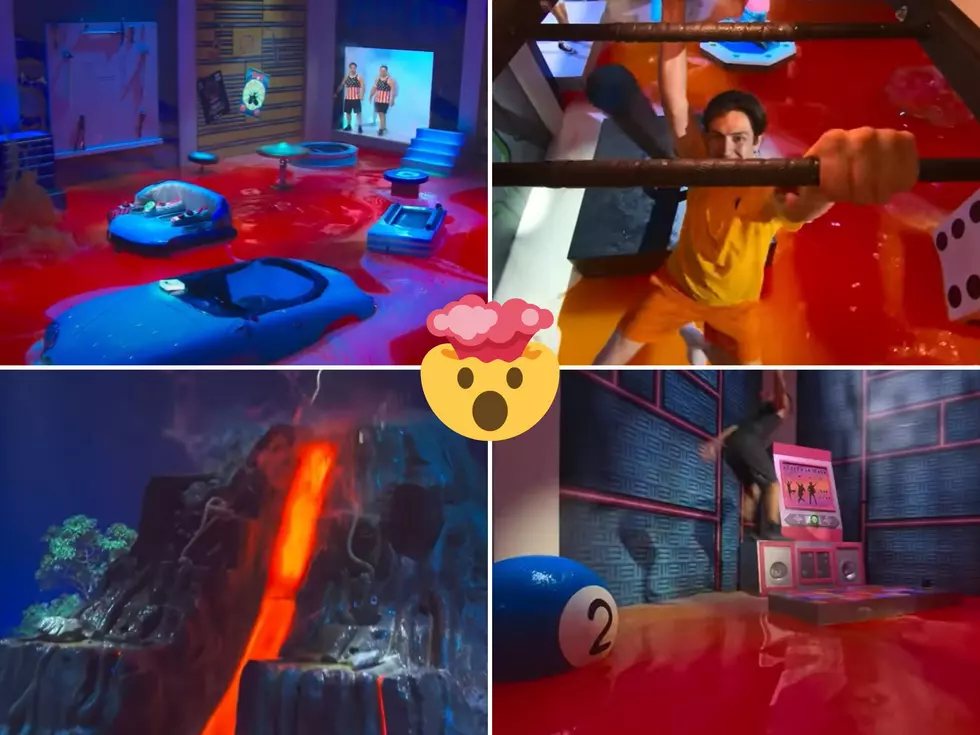 Netflix Game Show Floor Is Lava To Feature 3 Wisconsin Residents
Canva
Do you remember playing the Hot Lava game as a kid, it's now a game show on Netflix.
Hot Lava Was A Popular Kids Game Back In The Day This makes me feel like the grumpy old man in the neighborhood that yells at you to stay off his grass saying this, but back when I was a kid the parents would make their kids go outside and play. There were no screen time issues. In reality, that's where we wanted to be anyway. We were afraid if we stuck around the house our moms would give us chores to do.
 

 

 

View this post on Instagram

 
Our imagination was our internet. My friends and I would make up games and stuff to do all the time. There were also the old school favorites like Ghost In The Graveyard, Freeze Tag, and Dodgeball to name just a couple. One of the more popular games in my neighborhood was Hot Lava. It was pretty simple. The ground was hot lava. If you touched it, you would burn up, and get knocked out of the game. We would set up obstacles to climb on. Last person standing won the game.
View this post on Instagram
Floor Is Lava Game Show On Netflix
With so many streaming services out there, all those channels need content. They will turn just about anything into a show. If becomes a hit, they make more. When it flops, they just cancel the series. One of these current offerings is based on the kid's game, Hot Lava. The show is called Floor Is Lava on Netflix. It's basically a live-action version of the contest. Of course, a much bigger production.
Season 2 Of Floor Is Lava Features 3 Wisconsin Residents
The show must have done okay because they ordered a second season. This time features three residents of Milwaukee, Wisconsin. They are social media influencers trying to make a name for themselves on TV. If you check out the program, their team name is The Kickballers featuring Jaymarlon Jones, Brandon Jones, and Kennaye Lewis. It's out now.
KEEP READING: 10 classic board games that will take you way back
SEE: 30 Toys That Defined the '70s
KEEP READING: Check out these totally awesome '80s toys
MORE: See 30 toys that every '90s kid wanted
More From WROK 1440 AM / 96.1 FM