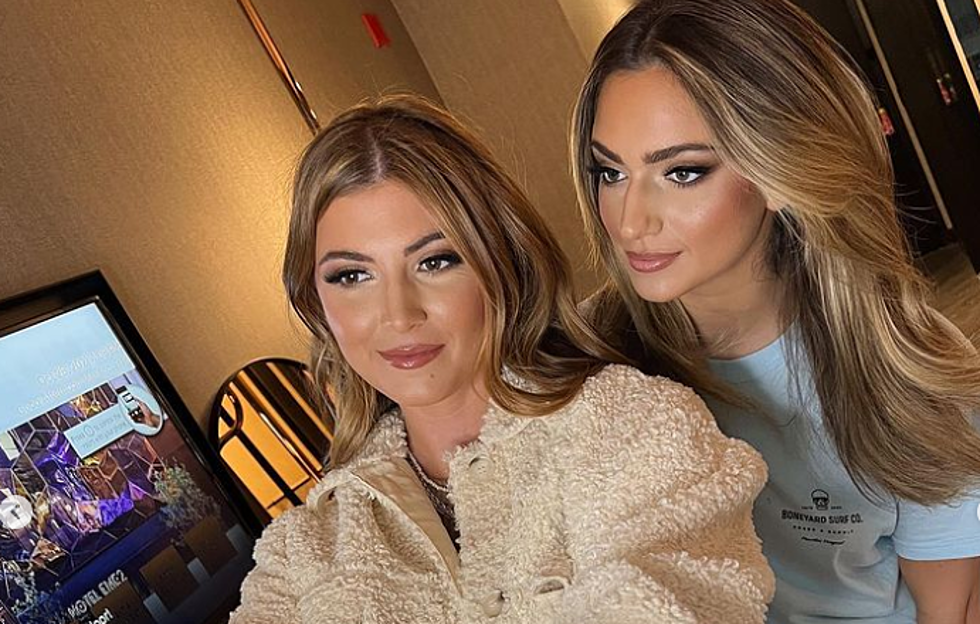 National Podcast Duo Get Glam Thanks to Illinois Make-up Artist
Annetta Michelle VIA Facebook
Rockford is home to a ton of talented individuals including a make-up artist making a huge name for herself all over the country, Annetta Michelle. 
Annetta is taking over, literally. She's opening up new businesses every time you turn around, in Illinois and Wisconsin and it's almost like she has magical powers because every time you turn around she's in another zip code.
Most recently she popped over to Chicago to glam up two very famous faces, the ladies behind the 'Chicks in the Office' Podcast.
Ria and Fran started doing live shows this year and Thursday night they made a stop in Chicago and surprise yet not surprise at all, they found Annetta on Instagram because they HAD to have her do their make-up before the big night.
Ok, so these ladies are beautiful already but OMG they look SO gorgeous in the photos Annetta shared on social media.
I'm also feeling very Kevin Bacon-y because Annetta did my make-up this week too!
Very different look, but just as fun. Tuesday night on Good Day Stateline, Annetta was our scary make-up artist guest and turned me into a bloody and beautiful boxer and turned another GDS team member, Emily into a zombie bride.
 

 

 

View this post on Instagram

 
EMILY LOOKED AMAZING.
Make-up is really so magical!
Did You Know These 25 Famous Musicians And Bands Were From Illinois?
Did You Know These 25 Famous Musicians And Bands Were From Illinois?
LOOK: The most famous actress born the same year as you
Many of the actresses in this story not only made a name for themselves through their collection of iconic performances, but also through the selfless, philanthropic nature with which many of them approached their stardom. In an age of flipping the script on societal norms, many of these actresses are using their voices and platforms to be advocates for those who are otherwise unheard.
More From WROK 1440 AM / 96.1 FM