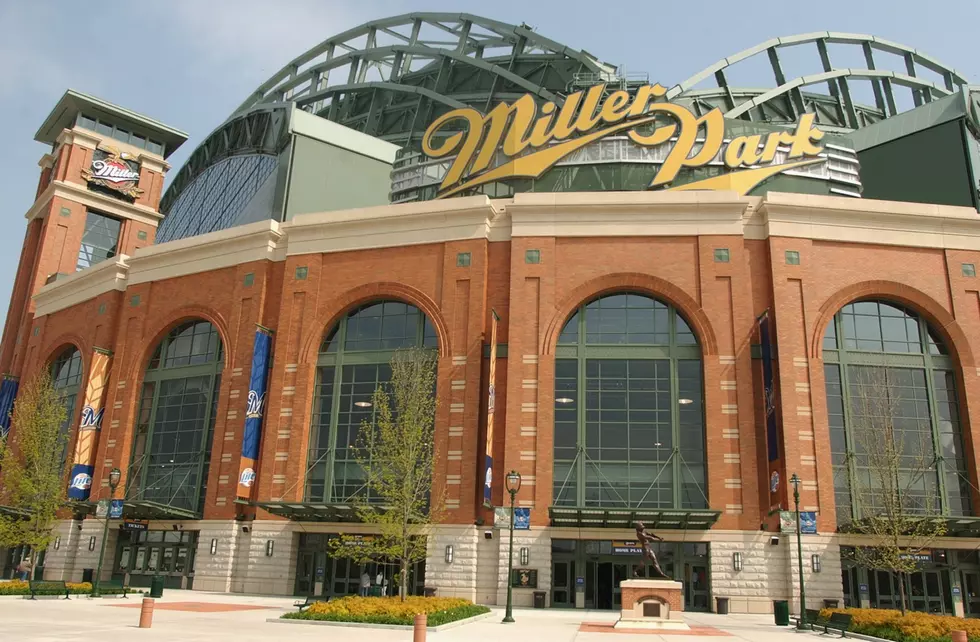 'Miller Park' Is Now A Fond Memory for Brewers Fans [WATCH]
Getty Images
If you've listened to me for any amount of time, it probably didn't take you long to figure out I am not what you call a "sports girl". I don't watch sports on television, because I just don't have the attention span for it, and yes, I know that sounds really weird. I'll watch the "Big Game" for the ads and the halftime show. I'll watch hockey occasionally because I like the fights, and the only time I have been in Wrigley Field was for a Rascal Flatts concert.
That being said, I have been to several Milwaukee Brewers games at Miller Park because it is an annual birthday trip for my Brewers-loving brother-in-law, (I go for the beer), so watching this video from FOX6 News in Milwaukee yesterday did make me a little sad...
Why am I sad you ask? Honestly, it's not because I was so attached to 'Miller Park' stadium or the Brewers. it's because the new name of the stadium, "American Family Field", is just lame.
I know money talks, and after coming out of a hot mess year like 2020, everyone and every team needs every penny they can get to successfully move forward. I'm not judging them for changing the stadium's name, but I am wondering a couple of things...
Will Miller beer products still be the star at American Family Field?
Will Brewers fans continue to call their stadium 'Miller Park' forevermore kinda like Rockfordians do with the Metro Center?
I'm hoping for a yes to both those questions.
Catch Lil Zim on 'Q98.5 Mornings with Lil Zim & JB' on Q98.5 from 6:00 a.m. to 10 a.m. Follow her on Twitter, Instagram, and  Facebook
50 Famous Brands That No Longer Exist
More From WROK 1440 AM / 96.1 FM