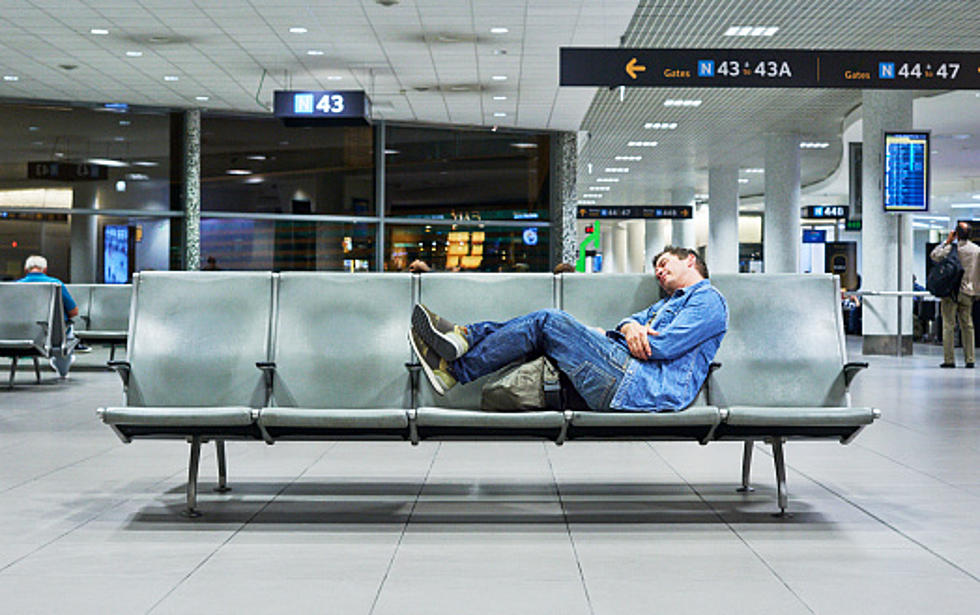 Man Who Lived At O'Hare For 3 Months Acquitted Of Trespassing
Getty Images
I'm sure that most of us have had an airport experience (probably at O'Hare) like a delay, cancelled flight, or even a snowstorm that seemed like it took months.
In the case of Aditya Singh, it wasn't any of those things, but he still ended up literally spending months at Chicago's O'Hare International Airport.
Much Like The Tom Hanks Movie "The Terminal," It Was Easy To Walk In To The Airport, But Really Hard To Leave
In the movie, directed by Steven Spielberg, Tom Hanks' character, Viktor Navorski, a traveler from the fictional nation of Krakozhia, arrives at JFK airport in New York to discover that that his passport is no longer valid. The U.S. government refuses to recognize Viktor's former country because of a military coup, so he can't go home and he can't stay because his passport is invalid. So, he stays at the airport for months before things get worked out.
This All Started Last October On The First Leg Of A Trip To India
So, why would this guy, Aditya Singh, stay at O'Hare airport for 3 months? Basically, it's because of his fear of catching COVID-19. According to NBC News,
Singh, who came to the U.S. nearly six years ago to get a master's degree, was living in Orange, California, when he boarded a flight from Los Angeles to Chicago last October for what was supposed to be the first leg of his return home to India. But he was arrested in January after two United Airlines employees noticed he was wearing a badge that an airport operations manager had reported missing.

Singh told police that he stayed at the airport because the coronavirus pandemic had left him afraid to fly, and that he had been able to get by with the help of strangers who bought him food.
Having The Trespassing Charge Dropped Isn't The End Of His Problems
Even though Mr. Singh was acquitted of the felony trespassing charge, he still has to come back to court this Friday morning to face the music on an escape charge for allegedly violating the terms of his electronic monitoring while out on bond for the trespassing charge.
Click here to read about the other folks around the world who showed up at an airport and then stayed for a very long time.
20 of The Best and Worst Illinois Mugshots
LET'S GO: The most popular historic sites in America
More From WROK 1440 AM / 96.1 FM