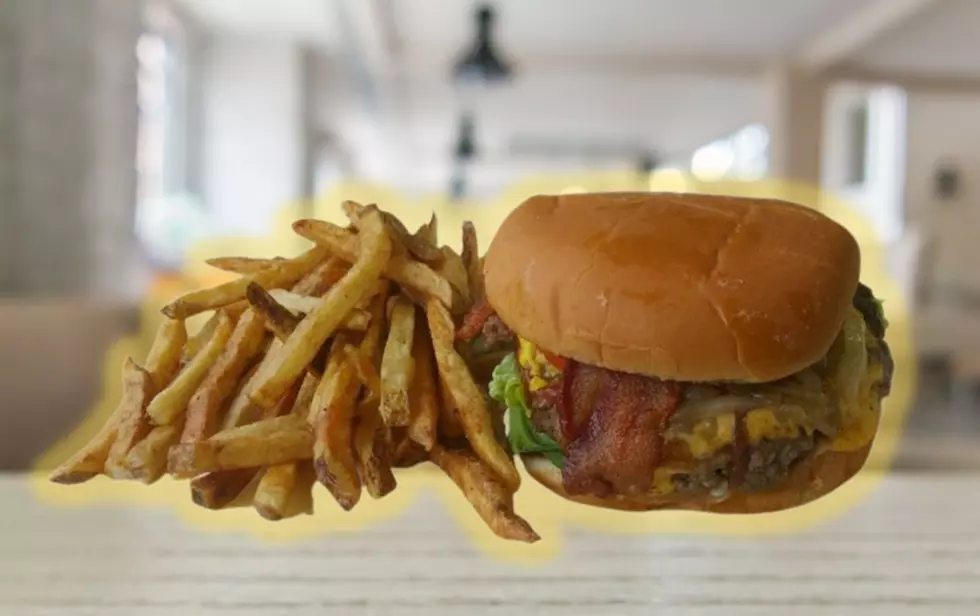 Little Known Burger Joint Surprisingly Called the Best in Illinois
Yelp (Fred W. )
I'm not the end all be all when it comes to burgers but I do know a lot about some of the best spots for them in Illinois.
So when I notice a restaurant that serves up those delicious patties in The Land of Lincoln that makes me go "Hmm, never heard of that place before." It makes me a bit suspicious.
Not saying that the food at this joint doesn't deserve to be mentioned among the titans of burgerness in the state but I'd like to know how the folks who put this list together made their decision.
On second thought, I guess I can see it. Food is subjective. One person's treasured restaurant is someone else's trash restaurant.
So that said, 24/7 Tempo definitely treasures That's A Burger. Say it with me, "What's That's A Burger, and where is it?"
First, let the folks who decided this place makes the best burgers in Illinois tell you why they chose That's A Burger.
Some purists may turn their noses up at the thought of a turkey burger but That's a Burger on Chicago's Southside would like you to put your disdain to the test, as such a burger is one of their specialties. The restaurant, in fact, offers a range of turkey, beef, veggie, and chicken burgers. They're a no-frills place that serves burgers with mustard, ketchup, pickles, lettuce and onions.
That's how I like my burgers too. I don't need all that extra stuff to hide the fact that your restaurant might be mid. Two of my favorites in Illinois, Buddy's Burgers and 15th & Chris are two other places you'd also consider "no-frills" but the food is awesome.
That's A Burger is rated as a 4 out of 5 on Yelp. Ava W. says "They ham-burgled my heart!!! That's A Burger is serving up a meaty, delicious, juicy, burger that will tantalize your palate and put you in a food coma!"
However, Renee K. on Yelp has beef with That's A Burger, mentioning. "I've tried to eat here 3 times and they are always closed. Obviously, they are not hurting for business. The food may be good, but it seems I'll never know."
Most of the complaints about That's A Burger are related to wait times so Renee K. might not be alone. So if you got the time, you can check out the "best burger joint" in Illinois at 8301 South Stony Island Avenue in Chicago.
Outrageous Burgers & Bloody Marys at This Wisconsin Pub and Grill
If a tasty burger and a giant Bloody Mary sound like a perfect meal, this popular Wisconsin pub and grill is a bit of Heaven on Earth. You better bring friends!
10 Pizza Joints in Illinois So Delicious You'll Be Asking for Seconds
Not all pizza is created equally. Here are 10 examples of some of the best pizzas that all taste just a bit different from the rest in Illinois.
More From WROK 1440 AM / 96.1 FM