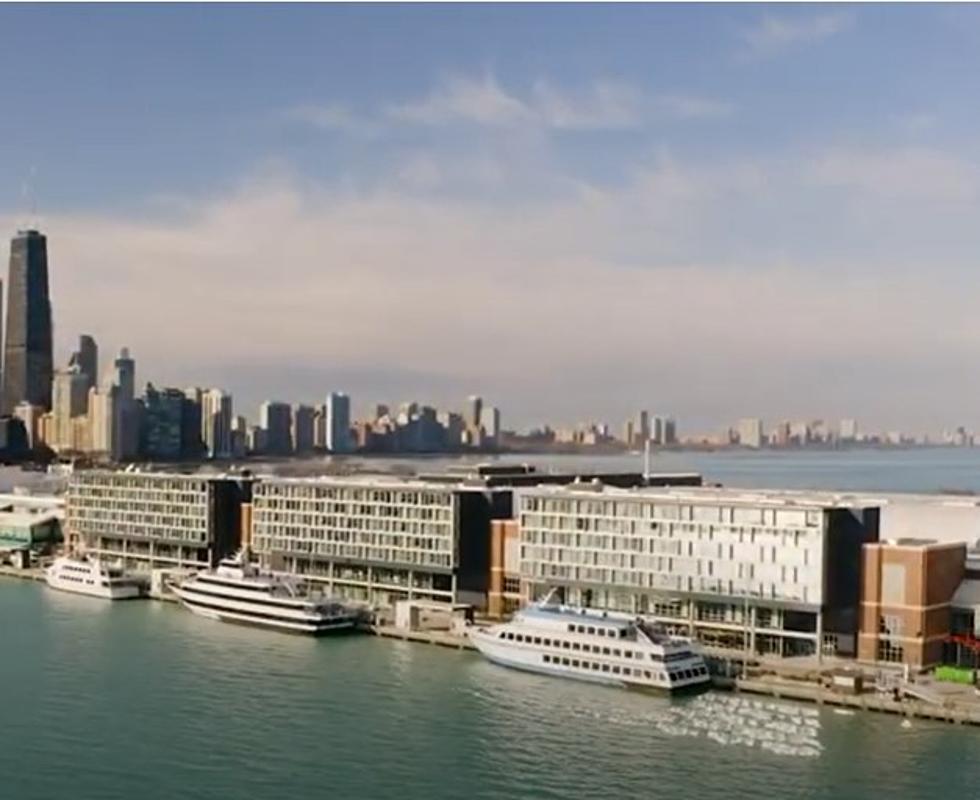 Largest Rooftop Bar In United States Is Located In Illinois City
Photo From Sable at Navy Pier Chicago
Located in Illinois city is the largest rooftop bar in the United States
Playing Tourist In Chicago
Whenever I get the chance, I really enjoy going to Chicago with my family to check out the sights. We love playing tourist and visiting the popular attractions.
Video: Chicago Travel Guide 2021 - Best Places to Visit in Chicago in 2021 - Illinois United States
One of our favorite places to hang out is Navy Pier. There are so many fun things to do. They have restaurants, shops, entertainment, and so much more. Plus, it is right on Lake Michigan.
Video: Walking Tour of Navy Pier Chicago Illinois USA
Other Things To Do In Chicago
I also like to find unique restaurants to try while I am in the city, especially if I can eat outside on a patio, rooftop, deck, or other options. When the weather is nice, a meal does not get much better than that.
Video: Chicago's hottest rooftop bars and restaurants
It is also fun to stay overnight at one of the great downtown hotels. You can get a room with a great view.
Video: Top10 Recommended Hotels in River North, Chicago, Illinois, USA
Combine Them All Together For An Amazing Experience
Okay, I want to have the ultimate Chicago experience and combine all of my favorite things together. Surprisingly, it is actually possible.
Here is the winning combination. It includes visiting Navy Pier, hanging out on a rooftop bar, and staying overnight in a hotel.
The name of that awesome location is Sable at Navy Pier Chicago
Video: Explore Sable at Navy Pier Chicago, Curio Collection by Hilton
For an added bonus, they have the largest rooftop bar in the United States. Plus, it is inside and outside so it is available all year round.
Video: Inside the World's Largest Rooftop Bar
According to Navy Pier Facebook Page,
"Elegance & comfort are at the forefront of our new hotel on the lakefront, Sable at Navy Pier. Book your summer staycation at this one-of-a-kind Hilton hotel & experience lush accommodations, unique dining experiences & access to the nation's largest rooftop bar."
I am going to add this spot to my bucket list of places to experience in Chicago.
For more info, HERE.
Here are some other great spots to visit. The 100 Best Places to Live in the Midwest
Photos of Marvel Exhibit at Museum of Science & Industry in Chicago
Photos of Marvel Exhibit at Museum of Science & Industry in Chicago
More From WROK 1440 AM / 96.1 FM