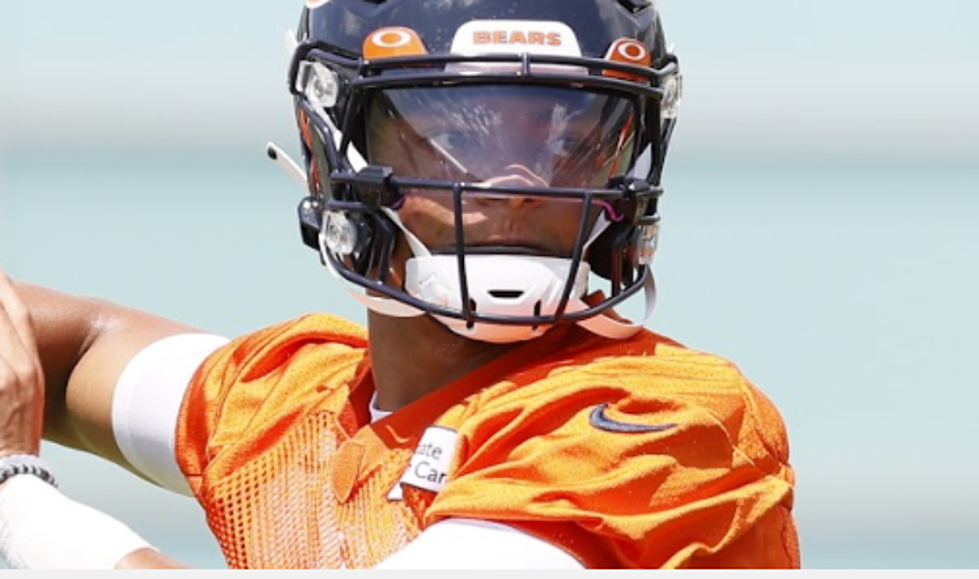 Justin Fields Should Start Week One For Chicago Bears, Right?
Justin Fields Via YouTube
I am not an expert. I don't say "we" when I talk about the Chicago Bears. But the Chicago Bears 100% should start rookie quarterback Justin Fields week one. Oh, and call me "bro" if you want, it's cool.
I watched the highlights of the first Chicago Bears preseason game, and the entire second half last weekend. Yes, oh yes, that was all I needed to see.
I am totally on board with Justin Fields starting week number one of the regular season. The offensive line is bad, he needs to sit and watch for a while, you can't start a rookie right off the bat. Those all sound like "legit" reasons to NOT start him, but c'mon man.
He's a smart, gifted, fast, talented, special player that would be just fine thrown into the fire. What is he gonna learn behind Andy Dalton? Um...anyone?
I believe that Coach Nagy wants Fields to start, but he has to stay the course and "do what's right" by management. He knows Justin Fields is better. He knows he's a next level athlete. But...they promised Dalton the starting gig and $10 million.
So we pose this question to you. Should Justin Fields Start Week Number One For the Chicago Bears?
I can't wait to see the results. True diehard Bears fans have NEVER seen a QB like this in Chicago, so I'm guessing this will be an overwhelming "YES" response.
Chicago Bear Khalil Mack Moving Puts $5M Glencoe Home on Market
The Chicago Bears aren't the only ones looking to movie into a new home. Their 6-time Pro Bowl linebacker, Khalil Mack, is also ditching his old place.
30 Different Types of Fans You'll See at a Chicago Bears Game
The NFL season is right around the corner. If you're excited to head back to Solider Field or maybe going for the first time, here are 30 different fans you'll see at this season.
More From WROK 1440 AM / 96.1 FM