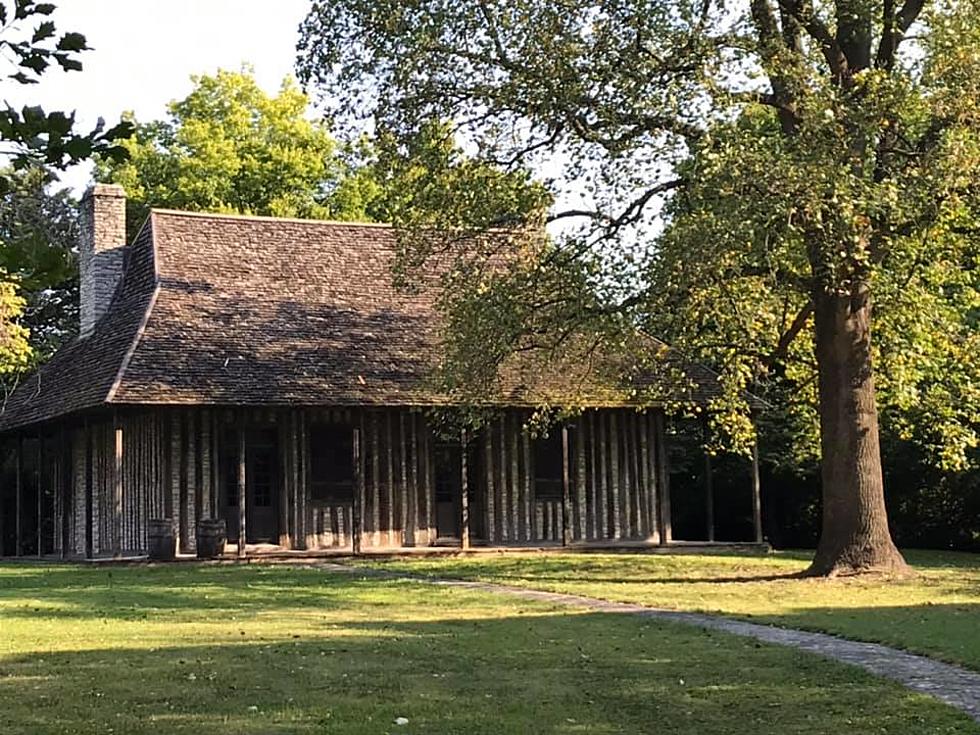 The Oldest Building in Illinois Has a Pretty Extraordinary History to Share
Todd Williams via Facebook
Cahokia, Illinois is home to the oldest building in Illinois, and visitors can still tour it today to learn about its remarkable history.
The Oldest Building in Illinois
We don't often get the chance to step inside a building that has been around way longer than the state of Illinois has, but you can at the Cahokia Courthouse in Cahokia, Illinois.

This log-cabin-style building dates back to 1740 when the land of Illinois was still a French territory and it served as someone's home. Since that date, this structure has been used by famous historical figures like Lewis and Clark and has even moved locations a few times!
History of the Old Cahokia Courthouse
According to Only In Your State;
In the 1790s the home was purchased by the United States government and it became a flourishing courthouse and political center. Famous explorers Lewis and Clark used the courthouse during their adventures through the country — corresponding with President Thomas Jefferson, meeting with Native American tribe leaders, gathering supplies, and plotting out plans from within the building's walls.
If that piece of history isn't impressive enough, how about the fact that this structure has been moved to different locations a few different times and STILL remains standing?!?
According to Illinois' Historic Preservation Division;
The Courthouse was moved to St. Louis for the 1904 World's Fair, and in 1906 to Chicago's Jackson Park. Each move resulted in losses of original building fabric. Cahokia residents began in the late 1920s to lobby for return of the historic courthouse, leading the state to purchase the building and the land on which it was originally located.

The remaining original fabric was returned to Cahokia and incorporated into the building that was constructed on the courthouse foundation.
The Cahokia Courthouse was placed on the National Register of Historic Places in 1972 and is still open for tours, school field trips, and events.
To see more cool photos from inside the Courthouse, check out the Old Cahokia Courthouse Facebook page.
One Of Rockford's Most Historic Homes Is Almost 180-Years-Old
INSIDE A 100-YEAR-OLD ABANDONED PEORIA SCHOOL