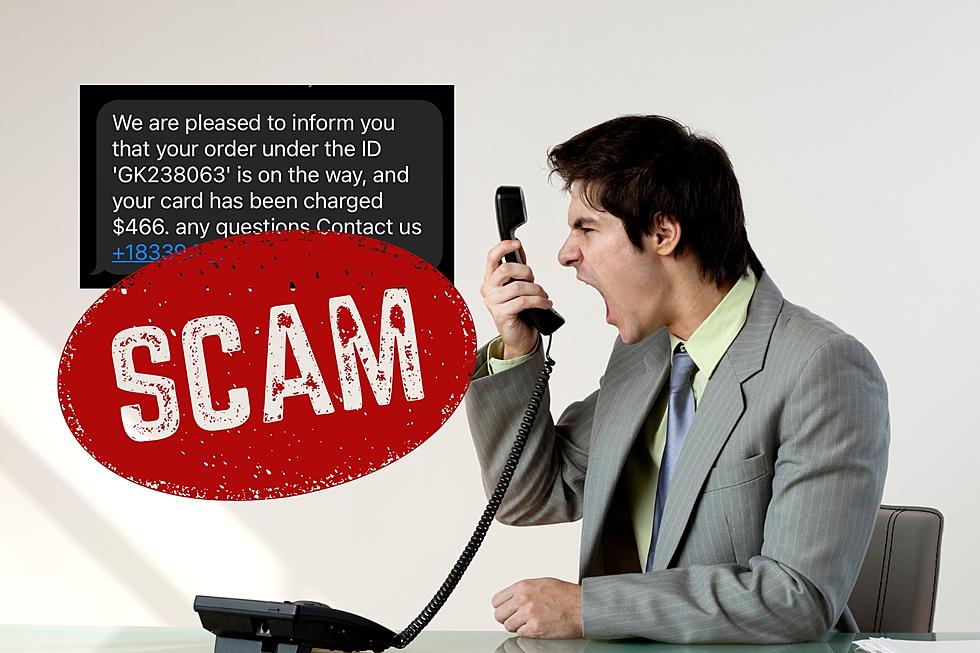 Annoyed Scammer Gets Pranked By Illinois Man, Calls Him Stupid
Canva
I've got a funny story to share with you all. It's about a scam text I received the morning this article was published. But, please note, you can't get mad when this is about someone trying to scam another person. Once they make contact I have every right to make them angry or make them look stupid.
This morning I received a notification that my order was on the way, and my card had been charged $466. And let me tell you, I don't remember ordering anything for that much. I didn't remember because it never happened. So, an idea popped into my head, and I decided to call the number provided in the message, and have a little fun. Guess what? Someone actually answered and they worked for "Amazon."
Now, here's where it gets interesting. I already knew this is a scam but it's how quickly this guy was trying to bait me. Now, as soon as he answered I informed him I was calling from a recorded line, but he did not hang up. Here's where the fun begins. (Btw, the audio from the call is in this article.
SEE MORE: Singles In Illinois Are Way Too Easy To Catfish, Says New Report
I started playing along and asking all kinds of ridiculous questions and pretending to be calling from a secured line. He was trying very diligently to pose as someone calling from Amazon, to pressure me into giving them my personal information. And let me tell you, it was hilarious! Eventually, he must have thought it was an actual secure line he had sent a text.
Hey started getting all flustered and I didn't get any real answers, but I did have a good laugh. And hey, if these scammers are going to waste my time, why not waste theirs right back?
Here's the audio from the call:
LOOK: The biggest scams today and how you can protect yourself from them
KEEP READING: These are the top 6 scams connected to the pandemic
More From WROK 1440 AM / 96.1 FM