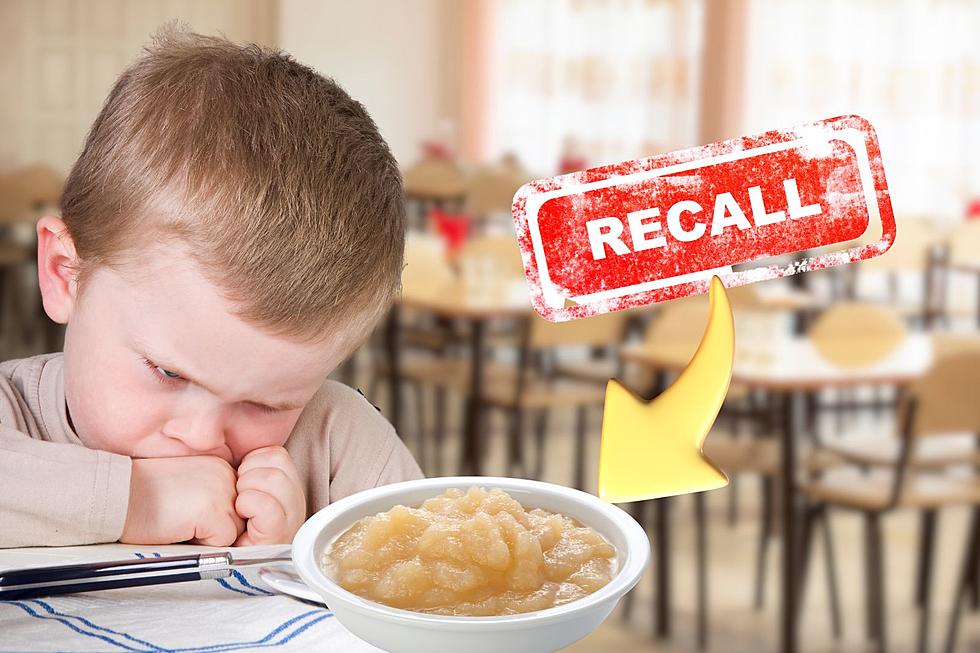 ALERT: Kids Applesauce Sold in Illinois Recalled for Toxic Lead
canva
The Illinois Department of Public Health has an urgent message to parents who buy applesauce packets for their kids. Check to see if your brand has been recalled because of a toxic level of lead in the product
Why is Lead Especially Toxic to Children
According to the Centers for Disease Control and Prevention, there can be serious health issues when a child has been exposed to lead including "damage to the brain and nervous system, slowed growth and development, learning and behavior problems, and hearing and speech problems."
Paint, cosmetics, and some medicines contain lead, The CDC also said that "children who live near airports may be exposed to lead in air and soil from aviation gas used in piston engine aircraft."
Applesauce Brands Being Recalled for Possible Lead Toxicity
IDPH is alerting consumers in Illinois that the following cinnamon applesauce pouch brands have been recalled by the Food and Drug Administration because of potentially elevated levels of lead.
Here's what the Illinois Department of Public Health recommends for those who have applesauce pouches that are on the recall list to safely discard the product:
open the packets,
dump the contents into a plastic bag,
discard the bag and contents,
Wash hands thoroughly after disposing of the product.
IDPH says there may not be any immediate symptoms if a child is exposed to a toxic level of lead, but parents should contact the child's healthcare provider if suspected of consuming a contaminated product.
IDPH is working with local health departments and providers across the state to ensure this product is removed from store shelves and consumer pantries, and to encourage affected consumers to seek medical attention when warranted.
KEEP READING: See 25 natural ways to boost your immune system
KEEP READING: 15 Natural Ways to Improve Your Sleep
More From WROK 1440 AM / 96.1 FM