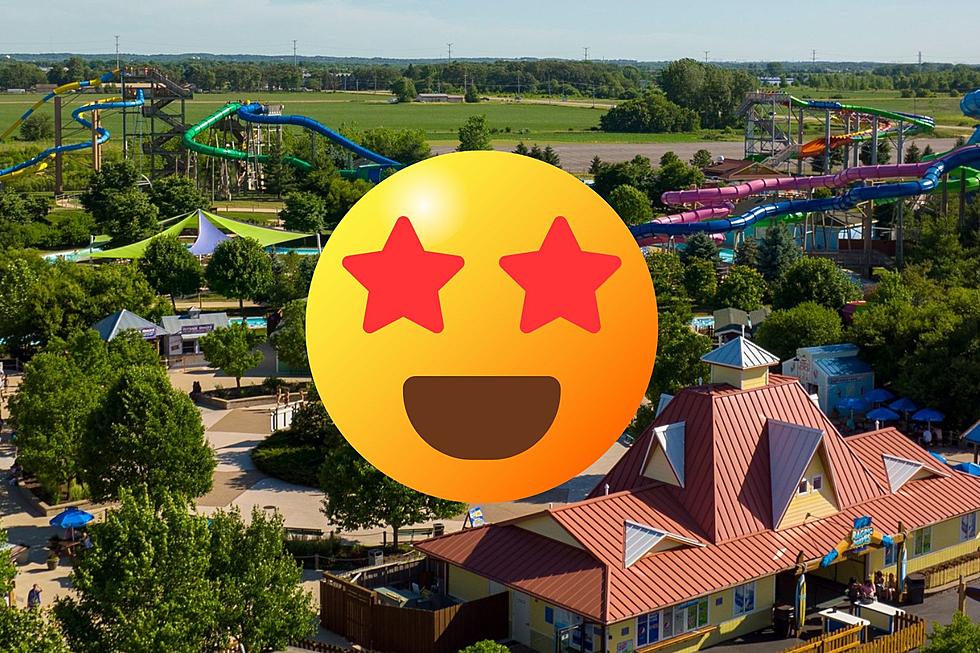 Save the Date Now for the Season Opener of Illinois' Largest Waterpark
Raging Waves via Facebook, Canva
When your family needs a thrilling day of fun in the sun this summer, look no further than Illinois' largest waterpark; Raging Waves in Yorkville!
Summertime Fun
Since my family moved into a new home that has a pool in the backyard, we have quickly become pool people. Don't get me wrong, we have always loved swimming, but now we're the don't-get-anything-done-on-the-weekends-because-we're-floating-in-the-pool kind of people.
We may be spoiled with our own relaxing way to beat the heat at home, but that doesn't mean we don't need to add some waterpark action into the mix each summer.
Waterpark Fun in Illinois
Our neighbors to the North may be home to the "Waterpark Capital of the World", but Illinois also has its fair share of great waterparks to choose from.  Six Flags Hurricane Harbor in Rockford or Gurnee are two great places to check out, but if you want to do your water fun up BIG, you need to visit Raging Waves Waterpark in Yorkville.
Illinois' Largest Waterpark
Raging Waves Waterpark has it all. With its expansive rides and attractions, everyone from adrenaline junkies to families seeking a relaxing day at the pool will have a great time at Raging Waves.
Raging Waves Waterpark has 32 different water rides to choose from that are rated by 'Thrill Factors' from 1 to 5.
The "Wonambi" and "Boomerang" are perfect for those that want a wild ride...
OR, you could spend your day relaxing and floating on Kookaburra Creek...
Besides featuring 32 different water rides, Raging Waves Waterpark also has a massive wave pool, several play areas for young swimmers, a giant sandbox, food, drinks, and SO SO much more.
2023 Opening Day for Raging Waves Waterpark
Raging Waves will officially open its doors for swimming and splashing fun on Saturday, June 3, 2023, and won't close for the season until September 4, 2023.
To find out more about ticket prices, parking, hours of operation, and more, check out ragingwaves.com.
21 Different Rockford Area Swimming Pools to Keep You Cool this Summer
If you're looking to learn to swim, take a dip or just cool off, these are the 21 best in the Rockford area.
[carbongallery id="60bf6df20e46c819a05fe95f"