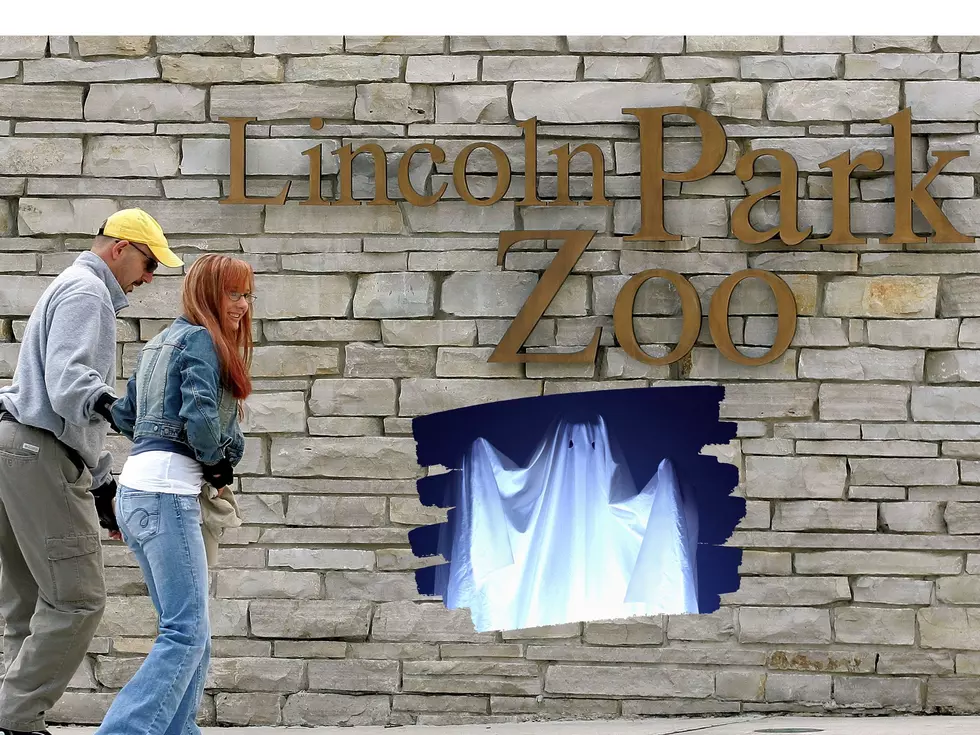 A Popular Zoo Is One Of The Most Haunted Places In Illinois
Lincoln Park Zoo One Of The Most Haunted Places In Illinois
Illinois is full of haunted locations but one of the most popular places for ghosts is a famous zoo in Chicago.
Illinois Is A Popular Destination For Ghost Hunters
When it comes to destinations for ghost hunters to investigate, Illinois is a popular location. Especially, in Chicago. There's a long history of tragedies in the Windy City that makes it quite the scene for paranormal activity.
Wide Variety Of Ghost Tours Available In Chicago
The great part about ghost hunting in Chicago, you don't have to be an expert. The are plenty of opportunities for curious visitors and amateurs. Plus, there's a wide variety of different kinds of experiences too. For example, you can do a pizza and ghost tour. That sounds yummy. Check it out, HERE.
One Of The Most Haunted Places In Chicago And Illinois Might Surprise You
If you're looking for one of the most haunted places in Chicago and Illinois, I suggest stopping by Lincoln Park Zoo. It's known for paranormal activity. That really surprises me because I've been there many times through the years without even knowing about it's history of ghosts.
Paranormal Activity At Lincoln Park Zoo In Chicago
According to americanghostwalks.com,
Before the Great Chicago Fire, the land where Lincoln Park Zoo stands today was a cemetery. Back in those days, most people couldn't afford cement headstones, so wooden makers were used instead. They were all burnt to the ground during the tragedy. With no way to identify the dead, the city decided to create more lakefront parks. That includes the zoo. It has been determined that over 15,000 bodies are buried under that area.
Many women who've used the restroom in the basement of the Lion House claim to have experienced a ghost encounter. Here's a couple of the stories.
Time after time, women would report having used the facility and, while washing their hands or applying makeup, seeing in the mirrors men and women dressed in Victorian clothing.

 

Anecdotes collected from the Zoo staff confirmed that staff members had also experienced encounters here, especially hearing a man's voice commanding, "Get out!"

 
Ghost Tours Now Available For Lincoln Park Zoo
If you're interested in finding out more about the hauntings at Lincoln Park Zoo, there is a ghost tour available. More info, HERE.
10 Illinois Ghost Tours That Guarantee To Scare Your Pants Off
The Ghost Hunting Game is High at These 12 Places in Wisconsin
More From WROK 1440 AM / 96.1 FM