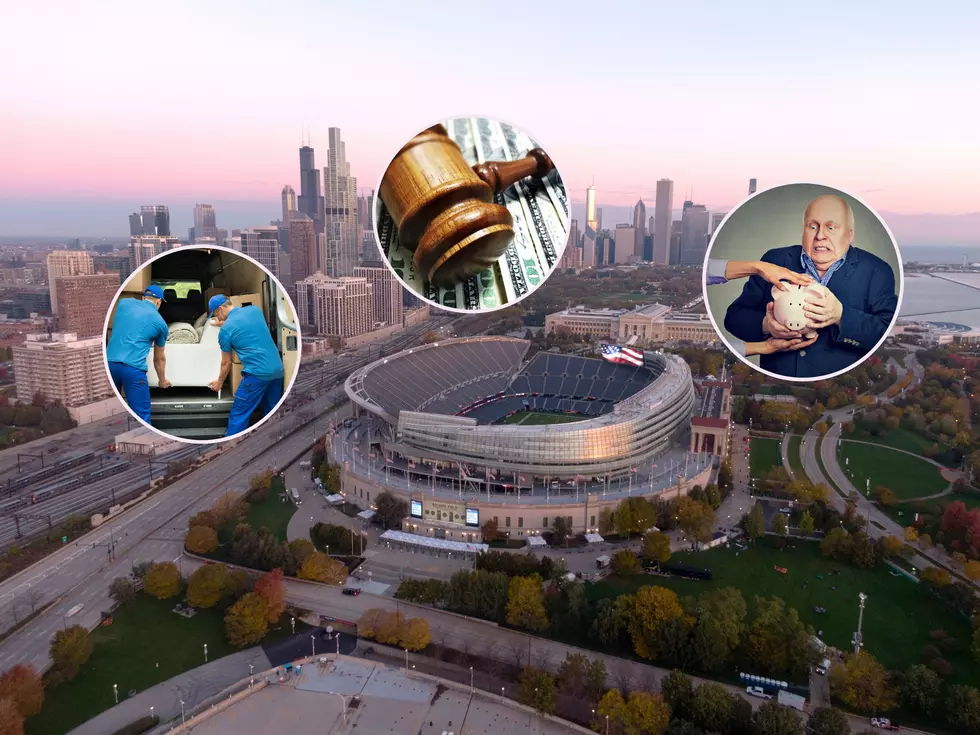 You Won't Believe How Much IL Taxpayers Owe For Soldier Field
With Or Without Bears, IL Taxpayers Still Owe Millions For Soldier Field
It doesn't matter if the Chicago Bears move from Soldier Field or not, Illinois taxpayers still owe millions of dollars for the renovations.
The Future Home Of The Chicago Bears
There's been a lot of talk in the news for the past several months about the future home of the Chicago Bears. All signs point to them moving to a new state-of-the-art facility in Arlington Heights. It looks like barring any miracles, the team will be leaving the iconic Soldier Field in the dust.
The Chicago Bears Have The Worst Stadium And Deal In The NFL
If you take a look at the stadiums in the NFL, the Chicago Bears have the worst deal in the league. They don't own the facility so there's no control. The Chicago Park District is a horrible landlord. The field is dangerous for players. Capacity is the smallest in pro football. It sucks to get in and out of the place. Plus, they ruined the legendary look of the building. I could go on and on. I don't blame the team for leaving.
Soldier Field Is A Financial Disaster For Illinois Taxpayers
It doesn't matter if the Bears stay at Soldier Field or not, Illinois taxpayers will still owe millions of dollars for the stadium renovations.
The actual bond issue by the Illinois Sports Facilities Authority came to $398 million, but today, more than 20 years after that money was borrowed, the ISFA still owes over $383 million in principal, and more than $256 million in interest.

 

The repeated refinancing of the deal shows the agency has improved on the original plan, but that they still face a bill of $640 million to pay off the 2002 rehab with a total cost will be $1.13 billion.

 
It's just like the corrupt state of Illinois to screw something up this bad when it comes to the taxpayers' money. Only Chicago could ruin a historic monument like Soldier Field and their relationship with the Bears.
30 Different Types of Fans You'll See at a Chicago Bears Game
The NFL season is right around the corner. If you're excited to head back to Solider Field or maybe going for the first time, here are 30 different fans you'll see at this season.
The 17 Quarterbacks That Have Played For the Bears During Aaron Rodgers' Career In Green Bay
It's fair to say that there has been a difference in quality at the most important position in sports for these two historic franchises.
More From WROK 1440 AM / 96.1 FM