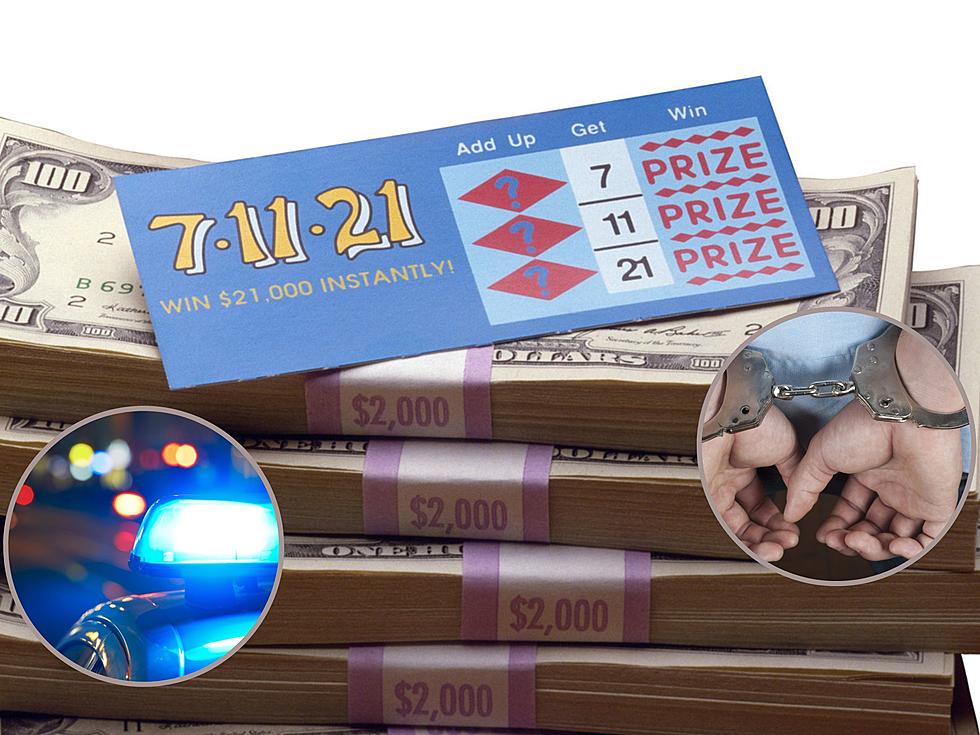 Major IL Lottery Issue With Winning Jackpots From Stolen Tickets
Illinois Lottery Employee Arrested For Stealing Tickets
Stealing is never good, especially at your own work but this Illinois Lottery employee thought he could get away with it.
Wouldn't It Be Great To Win The Illinois Lottery
I'm not a regular player of the lottery but I will play every once in a while. Sometimes I'll buy a ticket for a big jackpot or scratch off at the gas station. I get them for Christmas every year. It's the perfect present. A couple of years ago I won $300. I could only imagine winning one of those massive cash prizes. Everyone has their little tricks to try and get an advantage. Of course, it doesn't work. An employee thought he pulled off the perfect scam.
Illinois Lottery Employee Arrested For Stealing Winning Tickets
An Illinois man who worked for the Illinois Lottery used his job status to steal books of lottery tickets from retail outlets. He would then cash in the winners at other locations. The suspect also traded winning stolen tickets to friends for money. He committed the thefts for about a month in 2022. The employee and one of his partners were arrested on several charges.
RELATED: Wisconsin Man Didn't Know He Won $120 Million Lottery Jackpot
A Springfield man faces several felonies after he was charged by Illinois Attorney General Kwame Raoul, who alleges that the Illinois Lottery employee stole books of tickets and then redeemed the winning tickets for money.

 

Allegations of this nature are extremely rare, and we work closely with authorities to investigate and prosecute any such issues.
The Most Bizarre Items Ever Stolen From Illinois Residents
My mom once told me that "people will steal anything that's not nailed down." Times certainly have changed since then. The thieves now have nail removers.
More From WROK 1440 AM / 96.1 FM