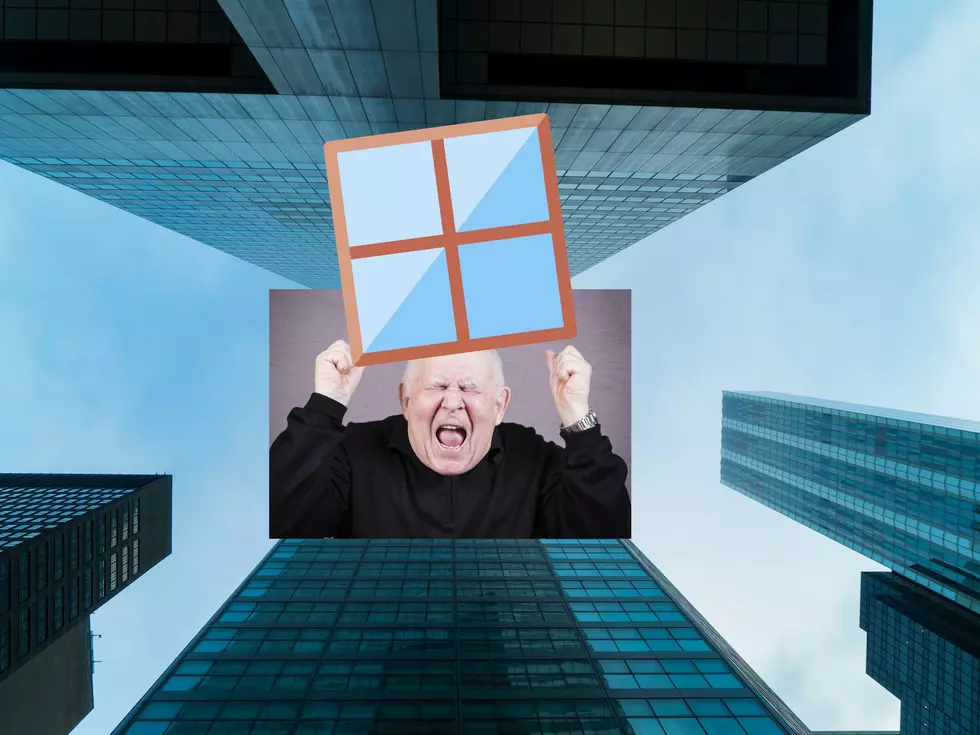 Is Sky Falling No IL Man Just Hit In Head With High Rise Window
Falling Window Hits Illinois Man In The Head
Illinois man is injured after a window falls off a high rise and hits him in the head.
Fear Of Objects Falling Off Tall Buildings 
I remember going on a grade school field trip to the Sears Tower. The teacher told us that if a person dropped a penny off the top, it could kill somebody. On another visit to the city during the winter, I saw signs that said "beware of icicles." Apparently, those could take someone out too. Both of those incidents scared the heck out of me. I've had the fear of things falling off skyscrapers ever since.
Is The Sky Falling No A Window Just Dropped Off A Building
Imagine this situation. You're walking downtown and minding your own business. All of sudden an object just smashes on your head. That could cause some serious damage physically and mentally.
In Streeterville, part of a window on a high rise came crashing down onto Illinois Street.

 

Police said a 37-year-old man told officers he was walking on the sidewalk when he was struck by a shattered window.

 
Falling Window Incident Could've Been Much Worse
The victim was very lucky because he sustained just minor injuries. It could've been much worse. He might have been seriously hurt or even killed. An object like a window can cause major injuries. I wonder what was going on in his head after it happened. Do you suppose he thought the sky was falling? Imagine if he ran around like Chicken Little.
Look Inside Chicago High Rise Apartment Once Occupied By Major SNL Star
LOOK: Inside Current NBA All Star/Chicago Bulls Players Massive 4-Story Condo
The home
is located in Chicago's Lincoln Park and is believed to belong to Chicago Bull's center Nikola Vučević.
More From WROK 1440 AM / 96.1 FM