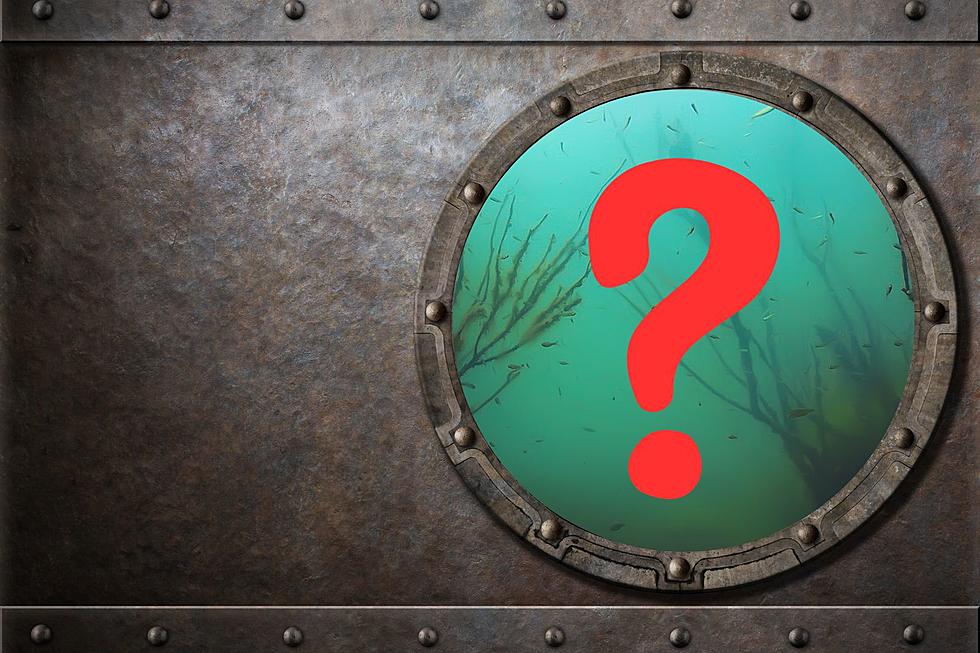 Illinois Man Offering Submarine Trips to Bottom of Rock River
Canva
An Illinois man is using his Facebook page to advertise underwater excursions to the bottom of Illinois' Rock River. Take a look at his 2-person vessel.
Titanic Submarine Lost at the Bottom of the Atlantic Ocean
The search for the missing submersible with five people on board has been ongoing since it disappeared on an attempted dive to visit the wreck of the Titanic.
The submersible, named OceanGate Titan, set off on its massive descent Sunday (6/18/23) but soon lost contact with its support ship as it neared the end of what was only supposed to be a two-hour dive.
Besides the captain, there are four others inside the  22-foot submarine. Each of those other four passengers paid a total of $250,000 to take this ride. This was purely a tourist adventure, it was not for any kind of official research.
Stockton Rush, founder and chief executive of OceanGate, is also on board. Stockton is married to a descendant of two of the Titanic victims. One of the paid passengers is the leading Titanic expert, French oceanographer Paul-Henri Nargeolet.
Ride a Submersible to the Bottom of Illinois' Rock River
While social media has been sharing a lot of actual news related to OceanGate's rescue attempt, a lot of my newsfeed has been people making jokes about other aspects of the submersible. Such as, how Titan is controlled by a device that looks an awful lot like a video game controller. Others find it amusing that all the parts to make the underwater craft were 'off the shelf' items. And then there's this...
Facebook user, Glorious George, has found the perfect two-person 'submersible' and is now offering trips to the bottom of the Rock River for only $2500.
If you sign up now, you may get a discount. This next one is my favorite comment.
Illinois Peeps Share 11 Hilarious Things You'd Find at the Bottom of the Rock River
We asked what you might find if Illinois' Rock River was drained. I can now without question, the river has some pretty funny stories lying at the bottom. What's yours?
More From WROK 1440 AM / 96.1 FM