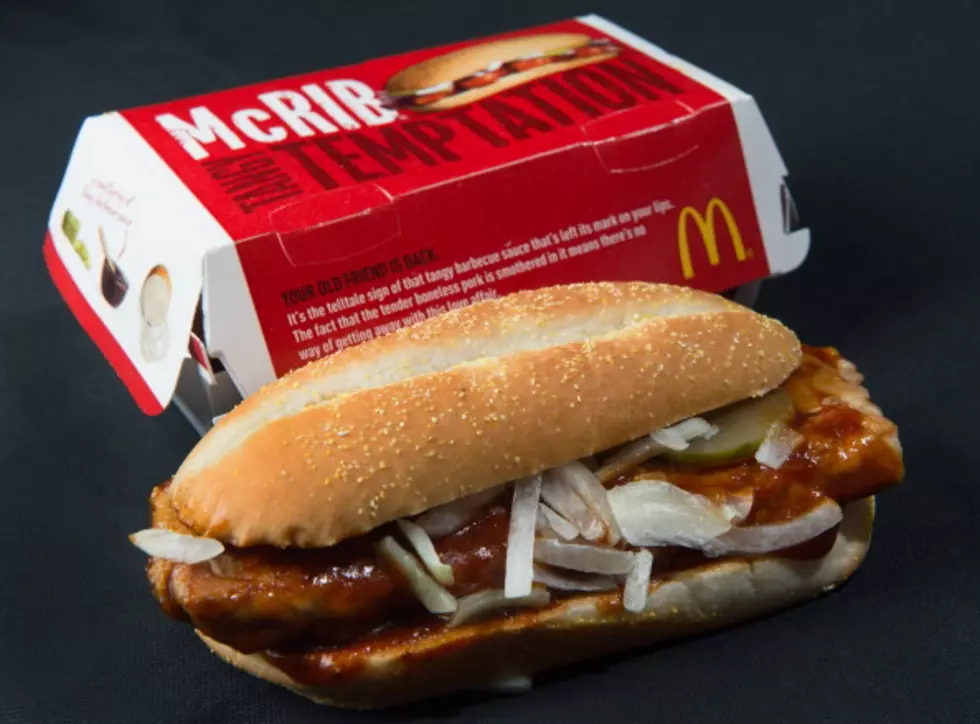 Rockford is One of the Only Places You Can Get the McDonald's McRib This Year
AFP/Getty Images
Your McRib prayers are being answered! The sandwich that was supposed to go away forever in 2022, is officially coming back to select markets. 
The rumors were true, the McRib is coming out of hibernation this fall even though the saucy sandwich went on a Farewell Tour in 2022. Most of us had a feeling the sandwich would come back despite the 'good-bye,' but now we know for sure that the trendy sandwich is landing back at the Golden Arches.
When is the McRib Coming Back?
So soon! The McRib officially returns on Wednesday, November 15th. The catch is, you won't be able to get the sandwich nationwide.
Where can we find the McRib?
The only thing we know for sure is that the McRib IS landing in Rockford, Illinois. I received an email today letting me know that the Forest City will be getting the McRib this year.
How long will the McRib be available?
You'll be able to grab the McRib for lunch and dinner through Sunday, December 10.
Now, there might be one or two of you who have no idea what goes into the McRib. Luckily, that email I got announcing the sandwich's return also reminded me of the exact ingredients in the sandwich.
What's in a McRib?
The McRib is packed with seasoned boneless port dipped in tangy BBQ sauce, topped with slivered onions and dill pickles, served on a toasted homestyle bun.
LOOK: 15 Discontinued McDonald's Menu Items
LOOK: How Gas Prices Have Changed in Illinois in the Last Week
Gallery Credit: Stacker