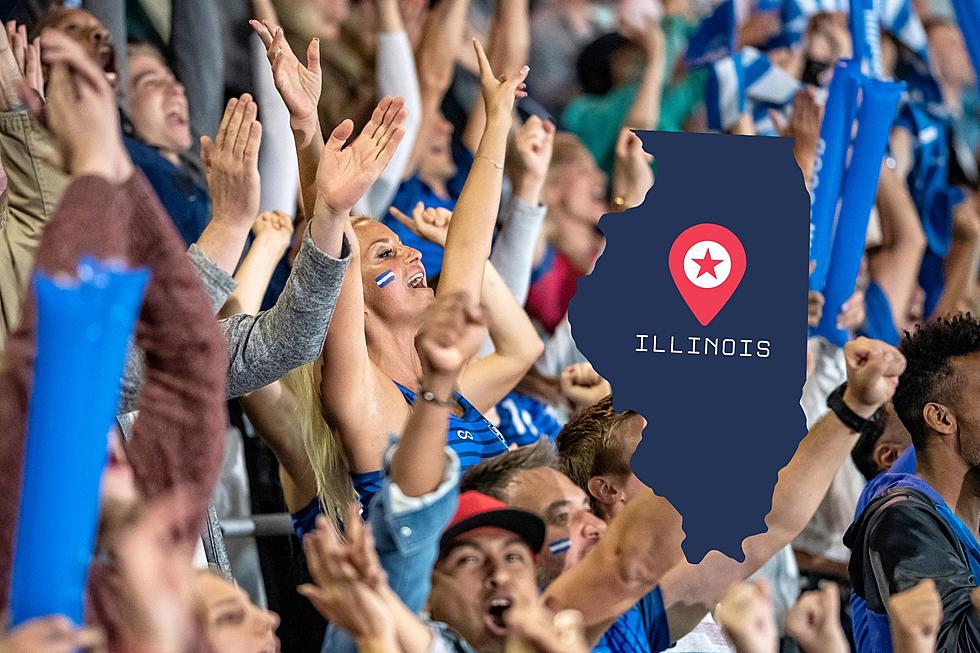 Residents Have Spoken: Top 5 Most Popular Sports in Illinois
Canva
Football season is back in session, but is it one of the most popular sports according to Illinois residents?  Let's find out!
Remember back in high school when the football players were the most popular people to walk the hallways?  Nobody was cooler than them, change my mind!
I was a bowler for a long time and I have a feeling that's not making this list.  Not because it's boring, but it's an unusual sport not a lot of people really watch like football, baseball, or hockey.
Read More: All-Girl Brawl Broke Out at the White Sox-Cards Game 
According to Gambling.com, they took a look at the average searches on Google per 1,000 people and here's what they found out about Illinois sports fans.
Residents Have Spoken: Top 5 Most Popular Sports in Illinois
#1: FOOTBALL
With over 108 monthly searches per 1,000 people on average, this is actually less than the US monthly average.
#2: BASKETBALL
places second with over 75 monthly searches (US average of 73)
#3: GOLF
places third with 47 monthly searches (US average of 41)
#4: SOCCER
places fourth with 46 monthly searches (US average of 42)
#5: BASEBALL
places third with 31 monthly searches (US average of 34)
Sports are a huge part of a ton of peoples' lives and it brings families, friends, and strangers together.  If you've ever watched a football game on TV, you know exactly what I'm talking about.
"Watching sports is an activity that brings people together and allows them to share in the joys of the competition." [weirdondailytimes]

 
Read More: Illinois Named One Of Worst States In America For This 
It can also serve as a way to destress and escape from reality for a little while.
It's rare to meet people who share the same, strong love for a sport you care so much about, too.  So hang on to those people in your lives - they're special!
25 Activities That Rockford Would Win Gold in if They Were Olympic Sports
These aren't official Olympic categories, but if they were, Rockford would be taking home A LOT of gold medals.
Gallery Credit: TSM Meda Center
This Referee POV Will Make You Stop Chanting "Ref, You Suck" at Sporting Events
Sports fans give referees a lot of grief, maybe these helmet-camera photos will prove we should cut them some slack.
Gallery Credit: JB Love