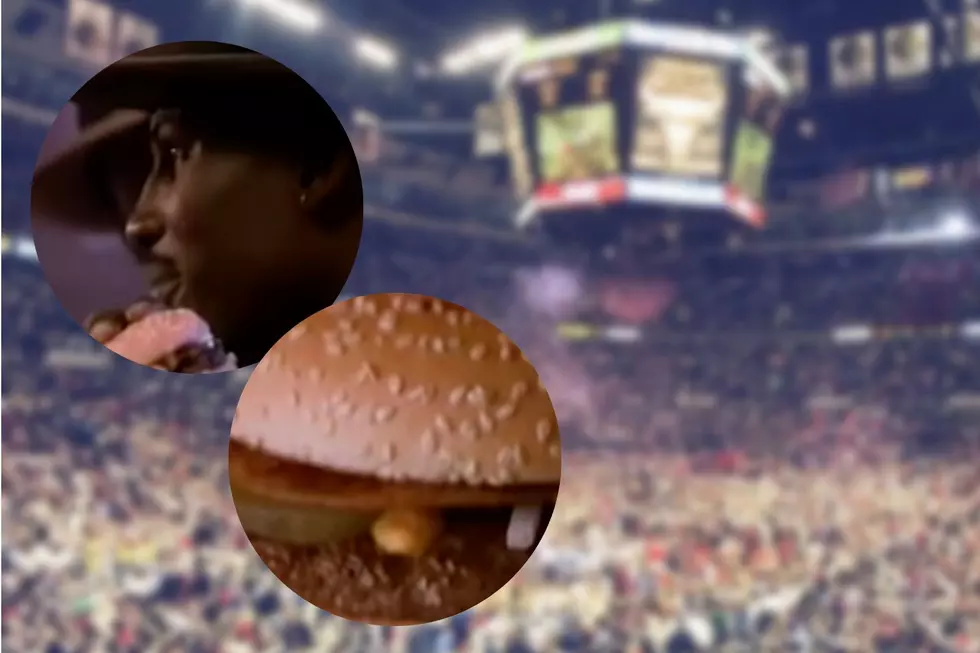 Popular McDonald's Michael 'McJordan' Burger from the 90s Recipe Hack
Chi-Town TV Fans via YouTube/Thinkstock/Getty Images/Canva
I just learned how to make the Michael Jordan 'McJordan' burger from 1992, thanks to this hack. It was only available in Chicago for a short time, until now.
In the 1990s, you did not have to live anywhere near Chicago, or even in the state of Illinois, to be caught up in all excitement that was the Chicago Bulls basketball team. One player was a bit larger than life, the G.O.A.T. (yeah, that's what I said), Michael Jordan. Every fan wanted to be near him, and every business wanted to hire him as a pitchman. Few businesses spent the kind of money to hire him as Nike and McDonald's did. If you weren't wearing his sneakers, you were being 'like Mike' and eating a McJordan Burger special from McDonald's. I wish that could've been me.
McDonald's Honors Michael Jordan with the 'McJordan' Burger Special
According to a recent story from The Takeout, who is responsible for this recipe hack I'm sharing, the MJ tribute burger was only available in Chicago, and for a very limited time in 1992. From 1991 to 1998, Michael Jordan and the Bulls couldn't have been any hotter and McDonald's wanted needed some of that wave.
I lived in Springfield, Illinois at the time, and it might as well have been another planet, because I never heard a thing about the McJordan special. Had I known, I most definitely would've taken that trip to buy 2 of them, one for eating, and one to preserve to sell on eBay (once eBay was invented, of course).
Thirty years later, I can finally taste the McJordan. I'm grateful for one man and the blessed childhood he had, which included a taste, and it inspired him to make sure we got a taste, too. Good on ya, Dennis Lee, please allow me to share your generosity, starting with what the McJordan consists of.
[...] a Quarter Pounder patty with American cheese, circular bacon (designed to fit perfectly over the patty), mustard, pickles, onions, and a specially made barbecue sauce.
(from McDonald's 1992 Michael Jordan Burger Is Easy to Recreate in 2022).
Dennis worked it so it's incredibly simple to do.
Order a Quarter Pounder with bacon (it's a standard menu item), which comes with cheese, bacon, ketchup, mustard, onions, and pickles, and simply ask to omit ketchup. Add a container of Tangy Barbecue sauce on the side.

Flip the lid on the burger and absolutely douse that patty with the barbecue sauce.
LOOK: 15 Discontinued McDonald's Menu Items
More From WROK 1440 AM / 96.1 FM