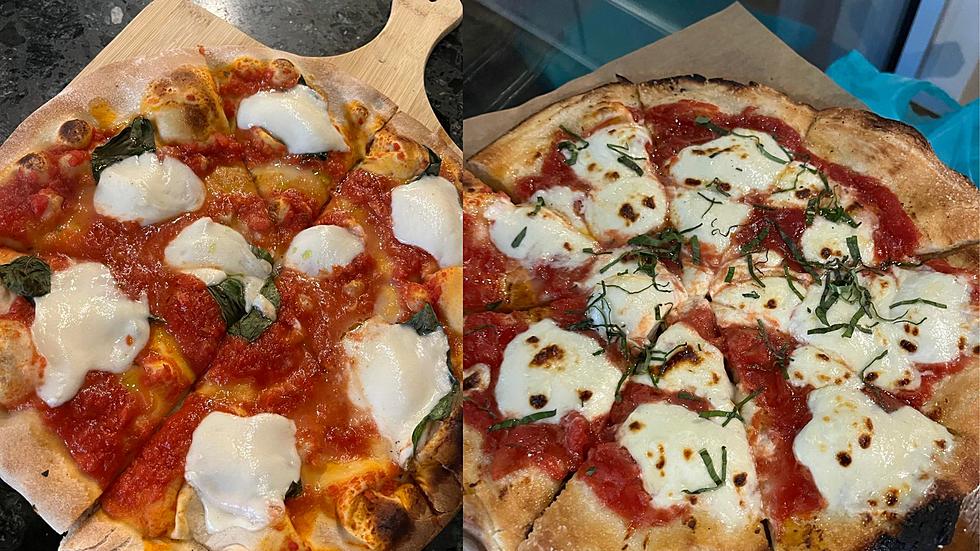 Illinois Restaurants Battle for 'Best Woodfire Pizza' Title
TSM
In a pizza loving land, there can only be one 'best' woodfired pizza, right? Which one would you order?
Weekends are for sleeping in, spending time with your friends and family and eating at great restaurants.
At least, that's what my weekends are for. I'm going to go ahead and assume that's mostly true for you, too.
My best weekends are when I have visitors stay with me, and this past weekend that was my two oldest nieces, Madeline and Ava.
Not only did we go see 'Footloose' at Starlight Theatre (it was amazing by the way) and go shopping at Rockford City Market, but we went out to lunch and dinner as much as we could, including hosting an 'unofficial' battle between two different woodfired restaurants' pizzas.
Thursday night we went to Greenfire Restaurant Bakery & Bar, which is on the North side of Rockford.
We ordered their margarita pizza, and we also had to have an appetizer and dessert. We went with the bruschetta and the creme brûlée.
Obviously it was all delicious, there were just crumbs left on the table after we finished, and I almost didn't even get that picture in before the dessert was gone!
The next night, we almost repeated the same menu at Woodfire in downtown Rockford.
We had the margarita pizza at Woodfire, too.
And we had an appetizer, the burrata, and instead of dessert, we had drinks. Hibiscus margaritas, two without tequila, of course.
I can absolutely tell you my favorite item pictured above is the burrata at Woodfire. It has my heart and my soul. But the pizza... that's a tough battle.
What do you think? Who makes the best woodfire pizza in Rockford?
Man Bundt Bakery: Small Illinois Bakery Creates Most Amazing Cakes You've Ever Seen
Every occasion that calls for cake, this is my 'go-to' spot. Sculpting the absolute coolest cakes around. A peanut-free facility, vegan-friendly and incredible.
You Cannot Visit Illinois Without Trying These 5 Iconic Foods
Welcome to Illinois. While you're here, we're going to make sure you eat well. Not just delicious food, but the most important foods our state offers.
From coast to coast: The 20 best regional fast-food chains to try
From burgers to subs and even creamy milkshakes, these tasty fast-food chains, compiled by
Stacker
, are a must-try on your next road trip.
More From WROK 1440 AM / 96.1 FM