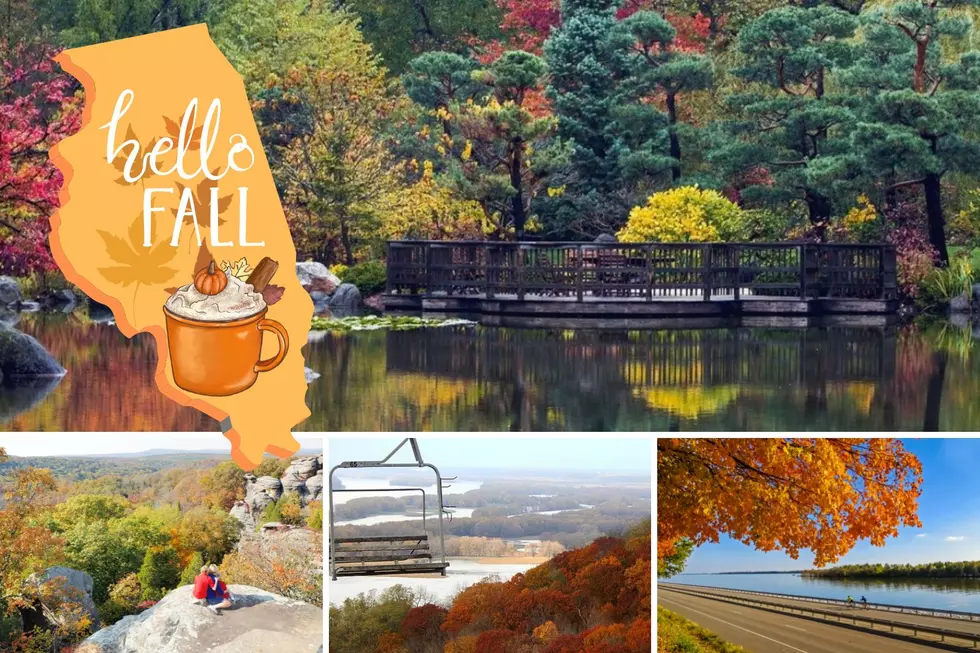 5 Spots in Illinois Where Fall Colors Look The Best
Anderson Japanese Gardens Facebook, VisitGalena.org, Canva
Peak fall colors are about to burst open all over Illinois but you don't know where to go to get outside to enjoy it. Try any one of these 5 stunning spots.
Time To Take in the Beauty of Fall
The vibrant colors of fall will soon cover Illinois and now is the perfect time to be thinking about where you might want to visit.
It should come as no surprise what town kicks off this list.
5 Best Places to See Fall Colors in Illinois
Galena
Galena, Illinois might just be the perfect destination for any season, but fall and winter do look remarkably better than spring and summer. Galena absolutely is one of the coolest small towns to visit in the U.S.
---
Anderson Japanese Gardens in Rockford
---
Great River Road
There aren't many drives in Illinois, a state known for being so boringly flat, that take your breath away. Except for this one.
This 33-mile Illinois stretch of the 2,000-mile Great River Road was named One of the Most Scenic Drives in the U.S.
We're going to stay on the road for this next one.
---
Route 66
It's not the drive that makes Route 66 amazing, it's what you see along the way.
Watch this video below and you'll agree.
---
Garden of The Gods - Shawnee National Forest
Right between the Mississippi and Ohio rivers, in the southern part of Illinois, is the small town of Herod, and they have a great big secret. No other fall color viewing will take your breath away like the Garden of the Gods and not just because the view is beautiful. Your viewpoint here is at a pretty high elevation.
20 Hidden Gem Spots from Across Illinois You Must Visit
Illinois is home to a plethora of hidden gems waiting to be explored. Parks, historic sites, roadside attractions, boutique hotels, and more. Go discover.