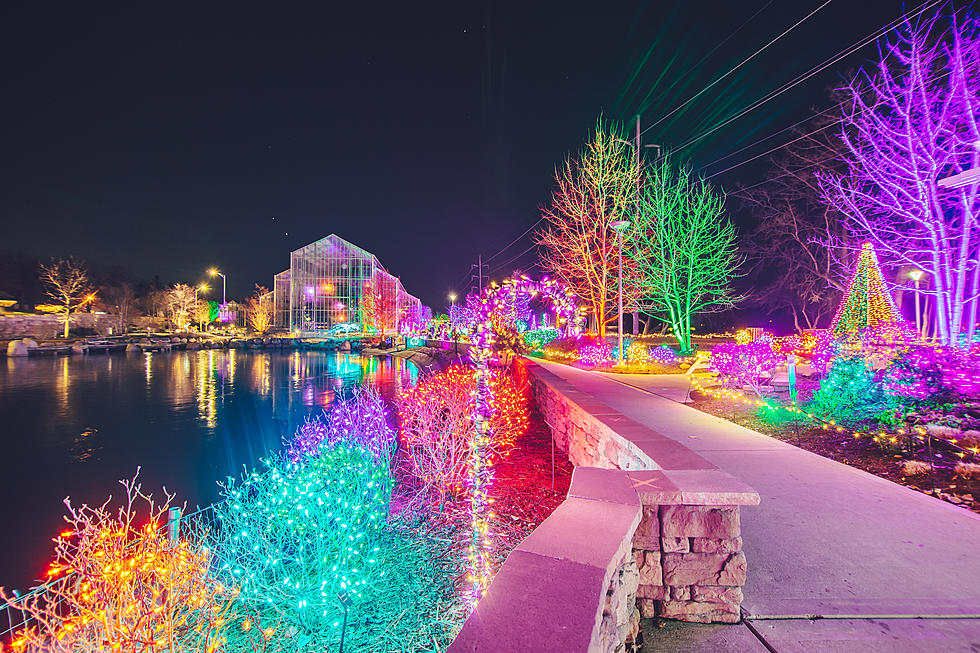 Get Ready for a Breathtaking 'All Aglow' 2022 at Illinois' Nicholas Conservatory
Osama Alamidi
An even more beautiful holiday experience arrives when All Aglow comes alive at Rockford's very popular Nicholas Conservatory and Gardens.
I don't believe there is a more photographed spot in the entire Rockford region, than the Nicholas Conservatory and Gardens. My wedding photos, homecoming, and prom photos for our two oldest kids, and you can pretty much multiply that by thousands more.
As great as all those photos are to look at, this spot looks its absolute best during this holiday light display.
All Aglow Holiday Light Display 2022
It is hard to imagine the kind of meticulous planning that must go into constructing a light display like the All Aglow outdoor holiday light show at Nicholas Conservatory and Gardens.
Over 350,000 LED lights, on twenty-three miles of string, using almost three miles of extension cords will fill the park and gardens alongside the Rock River and around the lagoon.
Once the sun sets, one of the most beautiful sights in the city of Rockford starts to shine.
All Aglow 2022 at Nicholas Conservatory and Gardens 1354 N 2nd St., begins Saturday, November 26 - Sunday, January 8. The lights are switched on at dusk and stay on until dawn. The outdoor gardens close each night until 10:00 pm.
All Aglow Light Show at Nicholas Conservatory is Free
Click HERE for details
See how truly amazing Rockford's All Aglow holiday light display looks in these photos.
---
More From WROK 1440 AM / 96.1 FM