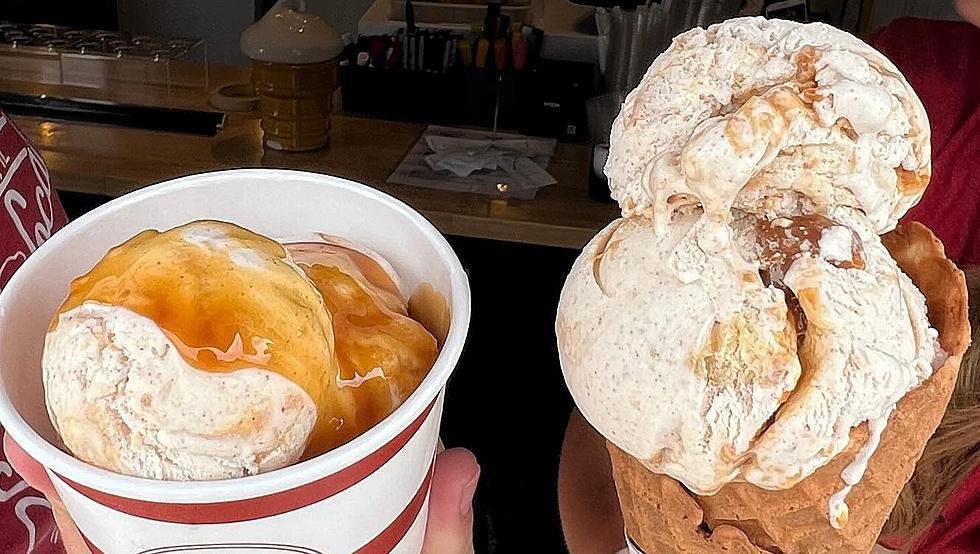 4 Hot Spots for Illinois' Must-Try Fall Flavors
Dairyhaus
Fall is here and that means you have to try all of the fall flavors in the Stateline.
I've been fighting fall for weeks, which is fair because, c'mon it's still only the first half of September!
Despite the fact that fall doesn't officially start until Saturday, September 23, fall flavors are all over the place already. A little caramel apple here and there, a ton of pumpkin, and some other flavors I didn't see coming but am totally here for.
If you're looking to welcome fall, we found four great ways to do it.
4 Hot Spots for Fall Flavors in Rockford
Dairyhaus' Pumpkin Spice Crunch Ice Cream
First... since summer is technically still here, try some fall flavors at Dairyhaus in Rockton. Pumpkin Spice Crunch shines on their fall menu and so does Edward's Caramel Apple.
Velvet Robot Coffee Lab's Gilmore Girls Drink
Another idea for your fall feast, Velvet Robot Coffee Lab's Gilmore Girls inspired drink, pumpkin white mocha. I hear all PSL lovers also love Lorelai and Rory.
Inzombia Cafe's Sweater Weather Latte
If white mocha isn't your vibe, maybe you want to try the Sweater Weather Pumpkin sweet cream cold brew or latte at Inzombia Cafe. Bonus points, you'll get a discount on an Autumn crewneck or tee from Rockford Art Deli if you buy a drink from Inzombia.
Chocolate Shoppe Ice Cream in Janesville's Caramel Apple Pie Ice Cream
Finally more ice cream to go with all that coffee, caramel apple pie ice cream at the Chocolate Shoppe Ice Cream in Janesville. Caramel apple AND pie? That sounds like a dream. They say this is the first of their fall flavors and that it's a limited time offer.
What's your favorite fall flavor?
20 Hidden Gem Spots from Across Illinois You Must Visit
Illinois is home to a plethora of hidden gems waiting to be explored. Parks, historic sites, roadside attractions, boutique hotels, and more. Go discover.
What Are the Signature Drinks From Every State?
More From WROK 1440 AM / 96.1 FM